Directions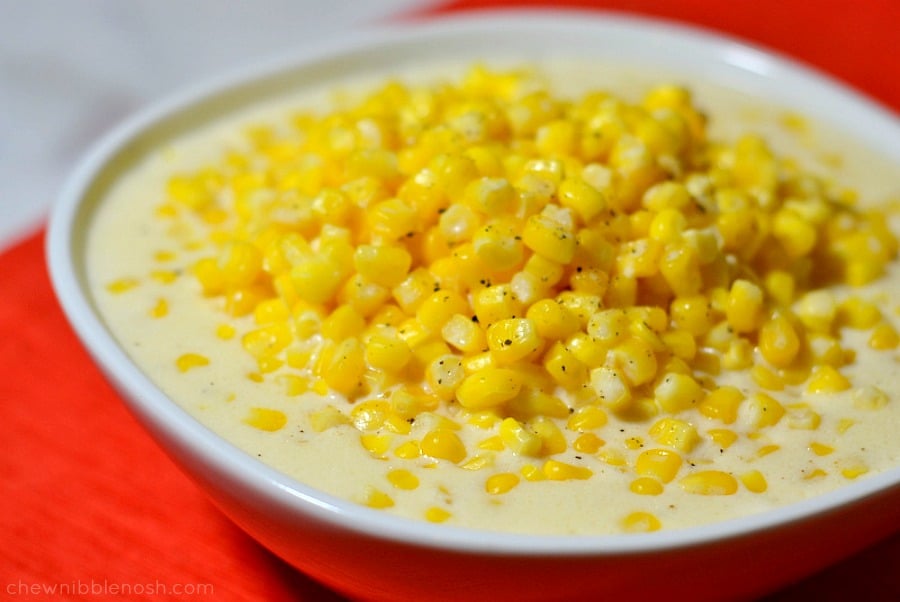 THANKSGIVING IS ON THURSDAY, PEOPLE!!
Anyone else caught off guard with how quickly the holidays popped up this year?  Anyone?  Just me?  I'm hosting Thanksgiving this year, which I love to do, but at three days out, I'm still a little mystified that I'm going to be cooking up a turkey on Thursday.  I wrote out my game plan and grocery list over the weekend, laying out exactly what I need to make, so I guess it's slowly sinking in, but I really need to get a move-on.
Besides Thanksgiving disbelief, every time I host Thanksgiving, I suffer from "Do I have enough food?" syndrome.  I know perfectly well that yes, for the ten people I'm hosting, the 22-pound turkey (Oy!) and various sides, appetizers, salads, desserts, drinks, etc. that I'm making will be plenty. In fact, I showed my husband my menu and asked if I needed more and he gave me the quintessential, "You're kidding me, right?" Husband-Look.  But, there's always room for one more, right?  (I think this is where my Italian heritage comes into play.)
This ridiculously simple creamed corn dish is a perfect easy side for Turkey Day, and also just the right thing for when you're needing something else, but don't really want to do much of anything to get that something else ready.  Throw a few ingredients into the slow cooker, let it cook, give it a stir, and you're ready to go.
Into the slow cooker went a two-pound bag of frozen corn, a block of cream cheese, and a good-sized chunk of butter.
Then, I added some whole milk, a half-cup of heavy cream (This is Thanksgiving. Calories don't count. At least, that's what I tell myself!), a sprinkle of sugar, some salt, and pepper.  Then, I went to give it a stir and attempted to take a beautiful picture of soon-to-be-creamed-corn to share with you, and I quickly realized that the frozen corn just re-froze after I poured in the milk and cream.
So, instead, you get this…
It was a brick of frozen corn.  So, I just popped the lid on it and started it up, figuring I'd save the decent picture for later.
I cooked the mixture on low for four hours, stirring a couple of times during the cook time.  After four hours, I was greeted by this instead…
Much better.
At this point, I seasoned it with a little more salt and pepper to taste, and we were ready to eat.  The creamed corn does thicken up a bit more as it sits, and the result is an ultra creamy, super tasty version of a family favorite. And you could jazz it up with bacon or cheese sprinkled on top, if you want to get fancy.  But, there's really no need. My family couldn't get enough of it, just as it was, and they've requested that it pop up again on Thanksgiving.  With it being so simple, I really can't deny that request, can I?
Happy Thanksgiving, Friends.  Hope your day is deliciously wonderful, and filled with the love and laughter of friends and family…and a little creamed corn on the side.
SIMPLE SLOW COOKER CREAMED CORN 
Simple Slow Cooker Creamed Corn
Recipe Type
:
Side Dish, Slow Cooker
Prep time:
Cook time:
Total time:
Ingredients
8 ounces cream cheese, cut into pieces (I used low fat)
1 cup whole milk
1/2 cup heavy cream
1/4 cup (1/2 stick) unsalted butter, cut into cubes
3 tablespoons granulated sugar
1 teaspoon kosher salt
2 pounds frozen corn
Instructions
Add all ingredients to a slow cooker and cook on LOW for 4 hours, stirring a couple of times during the process.
Season with salt and fresh ground pepper before serving.
The sauce will thicken up a bit more as the corn sits, so it's best to let it rest for a few minutes before serving.
ENJOY!
Adapted from: The Slow Roasted Italian