Directions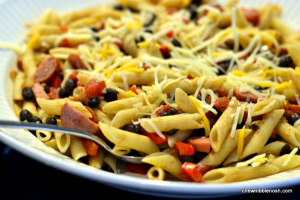 While I consider myself lucky to have kids that aren't as picky as some other kids I know, my kids still have their own issues.  Emily is an adventurous eater.  She'll try anything, and when she likes something, she really likes it.  For as long as I can remember, her favorite foods have been artichokes, feta cheese, beans, and capers.  (Despite my many attempts to convince the child that capers are a garnish or an add on, she doesn't believe me.)  Not exactly what you hear most kids asking for at the dinner table, right? The problem lies in that she likes very specific flavors, and if the flavors we're having for dinner don't mesh with her taste buds, we get a lot of pouts and whines.
Avery, on the other hand, is a pretty typical kid when it comes to food.  The child could live on macaroni and cheese, chicken fingers, gallons of ketchup, and fruit.  There are a couple of veggies she'll eat, but she's pretty picky, and almost every night, she groans about something at the dinner table.  As the head chef in the family, and the one who cooks and writes about food for a living, it drives me a little bit batty.
We have a rule in our house that I make one thing for dinner, and if you don't like it, don't eat it…but I'm not making you another dinner.  I'm not a short order cook, and though my kids may have their picky issues, they've never gone hungry.  They'll never learn to try new things if I just constantly shower them with artichokes, capers, and chicken nuggets (not together, of course.).
So, when I run into a dish like this, I smile.  Why?  Because I know that even though my kids will pick it apart to find what they like, they'll eat SOMETHING.  I knew that Avery would eat the pasta, possibly some beans, and the sausage.  Emily would be all over everything BUT the sausage.  Aaron and I?  We'll eat it all.  My goal for dinner this night was for it to be "GROAN FREE".
I started by getting my pasta cooking on the stove top.  Then, I got rolling on the rest.  I started by sauteing some red pepper, onion and garlic in a skillet on the stove.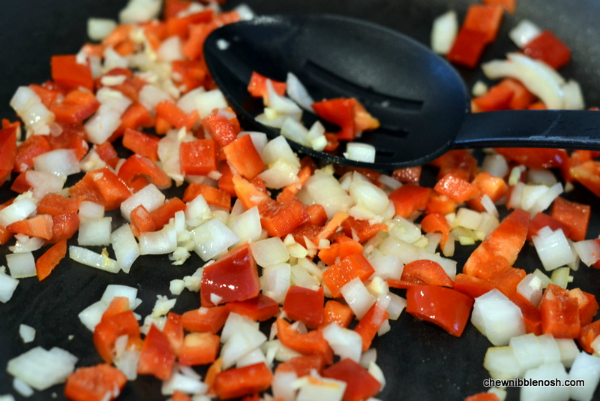 Once it had softened a bit, I added in some Cajun seasoning (I always use Tony Chachere's), a can of drained black beans, a can of Rotel tomatoes, and some smoked turkey sausage that I'd sliced up.
I brought that mixture to a boil and let it simmer for about ten minutes.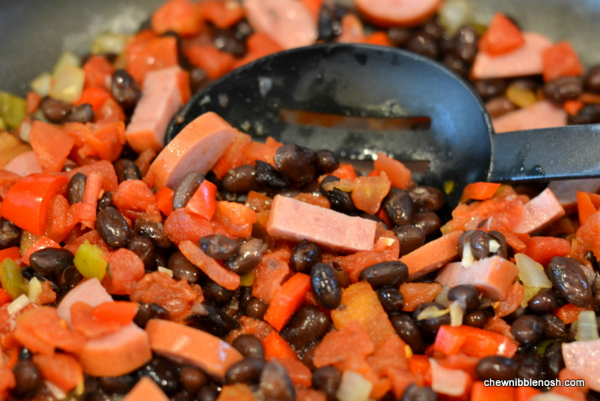 When the pasta was done, I drained it, and added it to a large bowl.  Then, I piled the sausage mixture on top, before tossing it all together.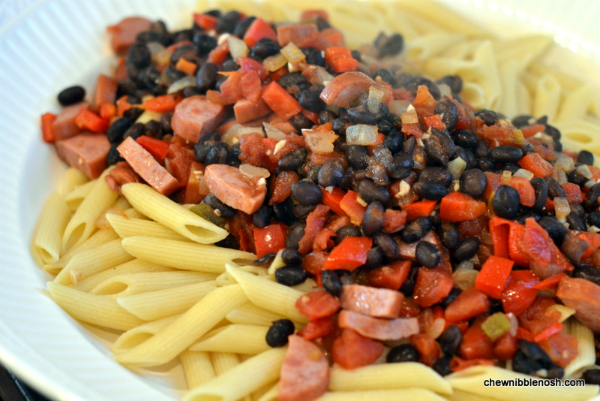 To finish it off, I just tossed it together and sprinkled the top with some reduced fat cheese.
Done!
Everyone ate something (Aaron and I ate everything) and moans and groans were kept to a minimum.  It's really a tasty dish, deliciously healthy, and couldn't be much simpler to throw together. Try it with your picky eaters.  You may be surprised!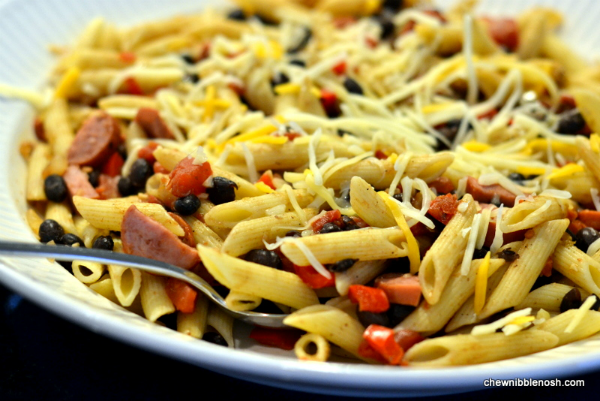 PASTA JAMBALAYA
Adapted from Cooking Light
Pasta Jambalaya
Author:
Prep time:
Cook time:
Total time:
Ingredients
2 1/2 cups uncooked penne pasta
1/2 cup diced onion
1/2 cup diced red bell pepper
1 clove garlic, minced
1 tsp. Cajun Seasoning
1 (15 oz.) can black beans, rinsed and drained
1 (10 oz.) can diced tomatoes and green chiles, undrained
3 oz. smoked turkey sausage, halved lengthwise and thinly sliced
1/2 cup shredded reduced fat four-cheese Mexican Blend
Instructions
Bring a pot of water to a boil on the stove. Salt the water, add the pasta, and cook the pasta according to the directions on the box.
Meanwhile, spray a large skillet with nonstick spray, and heat over medium-high heat until hot. Add the garlic, onion, and bell pepper. Cook until slightly softened, about 5 minutes.
Add the Cajun seasoning, and cook for 1 minute.
Stir in the black beans, tomatoes, and sliced sausage. Bring the mixture to a boil, reduce the heat, and simmer for 10 minutes or until slightly thickened.
Drain the pasta, and combine the pasta with the bean and sausage mixture in a large bowl.
Sprinkle the cheese over the top, and serve.
ENJOY!