Directions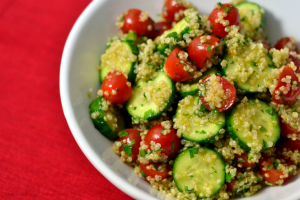 I think I found my new favorite salad for spring and summer.  I've always been a fan of classic, light, Middle-Eastern flavors like lemon, olive oil, garlic, and herbs.  So, keeping that in mind, I've always loved Tabbouleh.  The salad is traditionally made with bulger, tomatoes, olive oil, lemon, mint, and lots of parsley.  I've even had it with couscous before, but I loved the idea of mixing it with protein packed quinoa and crisp, cool, cucumbers.
I could eat this as a meal…in fact, I did, last night.  I had the leftovers for dinner.  It made for a beautiful side dish for baked chicken, though, the night before, and could be the perfect partner with virtually anything you feel like throwing on the grill this summer. I can't wait to make it again.  (In fact, I'm pretty sure that will happen tomorrow.)
I started by cooking my quinoa on the stove top for about ten minutes until it was just tender. Then, I allowed it to rest for about five minutes before fluffing it with a fork, moving it to a bowl, and placing it in the fridge to cool.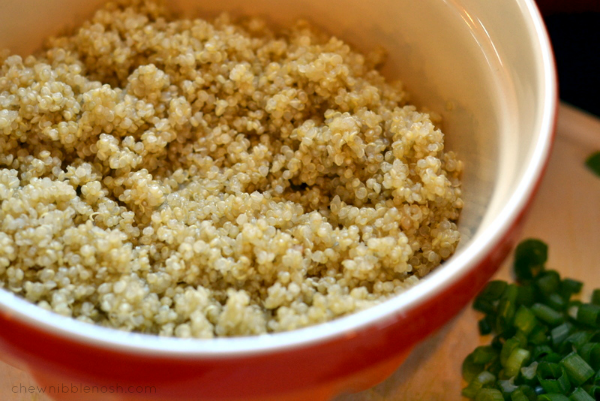 As the quinoa was chilling, I got all of my fresh ingredients together.  I started by slicing up four of those super cute baby cucumbers and by halving a pint of grape tomatoes.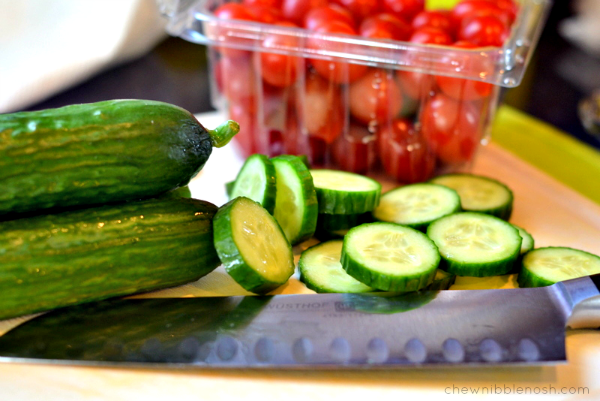 You could absolutely use an English cucumber in place of these little guys if you can't find them.  I like the little cucumbers because they are nice and crunchy, and have a good bite.
I also chopped up a bunch of fresh parsley and a good heap of fresh mint, and sliced through a few green onions.
Then, I whipped together the simple dressing.  Olive oil, garlic, lemon juice, salt and pepper.  That's it, but that's enough.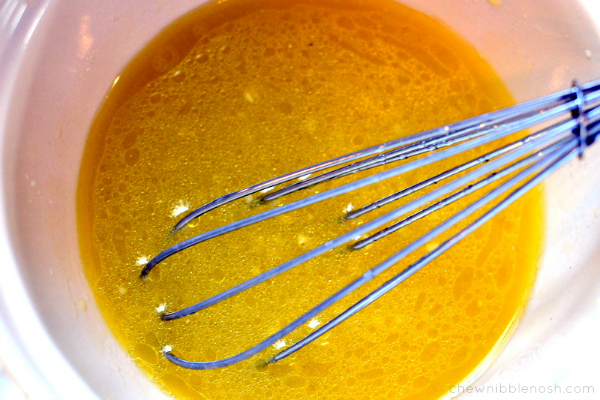 When my quinoa had cooled, I mixed it together with all of the chopped veggies and herbs, and then drizzled in that fresh, lemony dressing.
And now, I'm wishing I hadn't eaten the rest of it for dinner last night, because I sure could go for a bowl full right now for lunch.
Simple.  Fresh.  Delicious.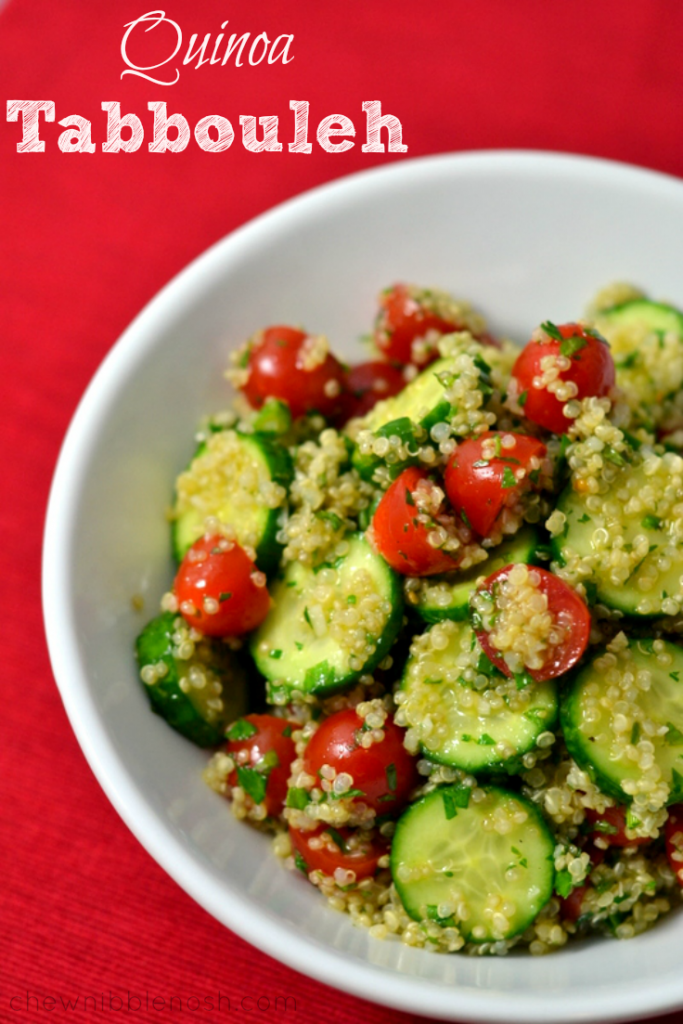 QUINOA TABBOULEH
Adapted from Bon Appetit
Quinoa Tabbouleh
Author:
Prep time:
Cook time:
Total time:
Ingredients
1 cup quinoa, rinsed well
1/2 tsp. kosher salt, plus more for taste
2 Tbsp. lemon juice
2 cloves garlic, minced
1/2 cup extra virgin olive oil
fresh ground pepper
4 baby cucumbers (or 1 large English cucumber) sliced into 1/4 inch slices
1 pint grape or small cherry tomatoes, halved
2/3 cup chopped fresh flat-leaf parsley
1/2 cup chopped fresh mint
2 green onions, sliced thin
Instructions
Bring the quinoa, 1/2 tsp. salt and 1 1/4 cups water to a boil in a medium pan over high heat. Reduce the heat to medium-low, and simmer until the quinoa is tender, about 10 minutes. Remove from the heat and allow to sit, covered, for 5 minutes. Transfer to a bowl and fluff with a fork. Allow to cool, or place the bowl in the fridge to chill.
Whisk together the lemon juice and garlic in a small bowl. Gradually whisk in the olive oil until the dressing is smooth and combined. Season with salt and pepper to taste.
Combine the tomatoes, cucumbers, herbs, and green onions in a large bowl. Add in the chilled quinoa and stir to combine. Pour the dressing over the salad, and toss to coat evenly. Season with salt and pepper to taste.
Can be made ahead, but be sure to taste for seasonings before serving. You may need to reseason with salt and pepper a bit, if you make it ahead.
ENJOY!