Directions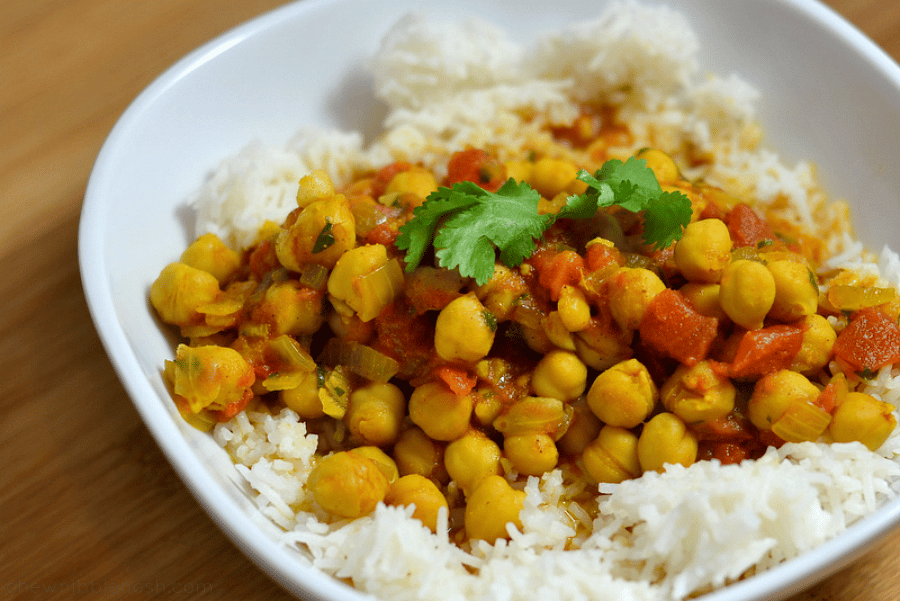 Here we are.  We made it!  It's 2017.  We're right at the start of another new year, and if you're anything like me, you're looking back on the last month of food you consumed and are thinking "Wow. That was a lot of cheese."  Not that there's anything wrong with cheese, but you know what I mean.  The new year has arrived, and it's time to step away from the gluttony of the holidays for a bit!
It's hard though.  It's hard to get back into the swing of things with school, activities, work, bills, etc. etc.  The holidays are magical and wonderful, but everyone seems a little bit pooped by the end of them, and getting back into routine takes some serious will power.  It's great when dinner can be something simple, and healthy…and delicious doesn't hurt either.
I came across this recipe while looking through my new copy of Skinnytaste: Fast and Slow, the latest cookbook from Skinnytaste author, Gina Homolka.  I'm a big fan of her site, and now having her cookbooks as part of my collection makes grabbing a simple, healthy, delicious recipe for dinner easier than ever.
This wonderful recipe for Slow Cooker Chana Masala caught my eye for a few reasons.  It's super easy to put together, it's a hearty vegetarian option, and it's good for me and my holiday-overindulged family.
I started by measuring out some coriander, cumin, turmeric, garam masala, and cardamom. And then I chopped up an onion, some garlic, and one Serrano pepper.
A Serrano pepper packs a little more heat than a jalapeno, so I figured I'd just use one and keep the "Mom!!! It burns!!!" commentary to a minimum.
I grabbed a nonstick skillet, heated a bit of oil in it, and then added in the onion, garlic, pepper, and a squeeze of ginger paste. I always keep a tube of Gourmet Garden ginger paste handy in the fridge, but if you'd rather grate up fresh ginger, have at it.
I let the veggies cook down a bit, until they were golden, and then reduced the heat and added in my spice mix.
I stirred the spices in, and allowed the mixture to cook and toast the seasoning for about two minutes, before I added the spiced onion-garlic mixture to my slow cooker, along with two cups of water, three cans of drained chickpeas, a can of diced tomatoes, and some tomato paste.
There's a whole lot of flavor going on in there!
I gave it a good stir, popped the lid on the slow cooker, and allowed it to cook for a few hours on low.
After the cook time was up, I added in a good squeeze of lemon juice, some salt and a bit of chopped fresh cilantro.
The lemon at the end gives it a fresh burst of flavor. Don't skip it!
I served up heaping bowls of the Chana Masala over basmati rice, and my family enjoyed a wonderfully "winter hearty" meal that didn't leave us feeling guilty and heavy, but instead, satisfied and content.
 It's deliciously flavorful, bright and spicy, but still cozy and comforting.  Exactly what I need as we break into 2017.  Happy New Year, all.
SLOW COOKER CHANA MASALA
Slow Cooker Chana Masala
Author:
Prep time:
Cook time:
Total time:
If you're looking for SPICY, bump up the heat with an extra pepper. I stopped at one so the little mouths at my table would still be happy. 😉
Ingredients
1/2 Tbsp. vegetable oil
1 medium sized onion, chopped
3 cloves garlic, minced
2 teaspoons grated fresh ginger or refrigerated ginger paste
1 Serrano pepper, minced
1 Tbsp. ground coriander
1 Tbsp. ground cumin
1 1/2 tsp. ground turmeric
1 tsp. garam masala
1/2 tsp. ground cardamom
3 (15.5 oz.) cans chickpeas, rinsed and drained
1 (15 oz.) can petite diced tomatoes
2 cups water
1 Tbsp. tomato paste
1 1/4 tsp. kosher salt
juice from 1/2 lemon
1/3 cup chopped fresh cilantro
Instructions
In a medium sized nonstick skillet, heat the vegetable oil over medium heat. Add the onion, garlic, pepper, and ginger to the heated pan and cook until vegetables soften and start to turn golden, about 5 minutes.
Add the coriander, cumin, turmeric, garam masala and cardamom. Cook, stirring, for 2-3 minutes, until spices are warmed and toasty. Remove from the heat.
In the slow cooker, combine the chickpeas, tomatoes, 2 cups water, tomato paste and spiced onion mixture. Stir to combine, cover, and cook for 2-3 hours on HIGH or 4-6 hours on LOW.
When done, stir in the lemon juice, salt and cilantro.
Serve over steamed basmati rice.
ENJOY!