Directions
It's May, and May in Indianapolis means race season!  We Hoosiers are prepping for "The Greatest Spectacle in Racing", otherwise known as The Indianapolis 500.  Every year, hundreds of thousands of race fans make their pilgrimage to the track during the month of May, and this year, the party kicks off early.
On Friday, May 9th, the Rev Indy event will be held at the Indianapolis Motor Speedway, celebrating not only the amazing drivers and the sport of racing itself, but the fabulous food and music that the great city of Indianapolis has to offer. It will be a wonderful night, all for a wonderful cause, as it will raise funds to help support the Indiana University Health Statewide trauma programs.  I'll be there, along with Clabber Girl, to celebrate!
Clabber Girl is a household name when it comes to baking powder, but you may not have known that its great history started right here in Indiana.  In fact, you can visit Clabber Girl in the heart of Terre Haute, and grab a bite at their bake shop as you learn more about their rich heritage and Hoosier tradition.  Clabber Girl's parent company is Hulman & Company who, incidentally, owns the Indianapolis Motor Speedway!
At the Rev event on Friday, Clabber Girl, along with racing legend Al Unser Sr.,  will be serving up this delectable pie.  When I heard about it, I knew I couldn't wait until Friday night to try it out!
I started by making the crust.  This isn't your ordinary pie crust.  No, this is a Snickerdoodle cookie crust. (You can start drooling now.)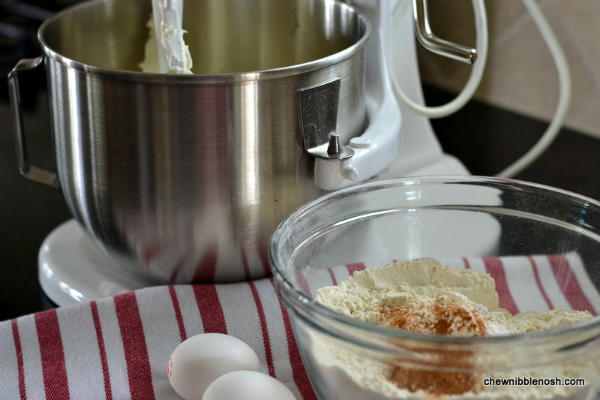 I mixed together the cookie dough, and let it chill for one hour, before taking some of it and pressing it into my pie plate.  I pricked the dough all over with a fork, and then sprinkled on a generous layer of cinnamon-sugar.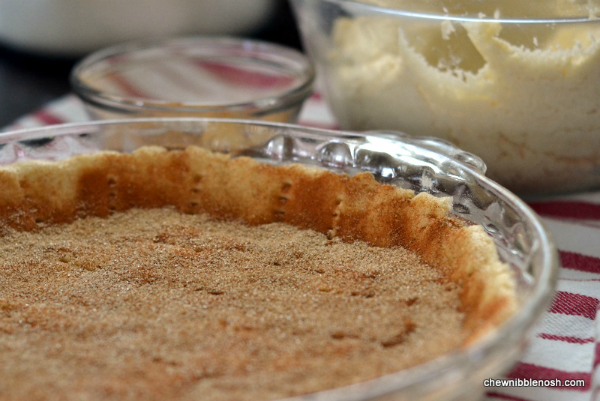 I still had a lot of dough left over, so I set it aside to bake up as Snickerdoodle cookies once my crust was out of the oven, but at this point, the crust went into the oven for about fifteen minutes, until it was golden, puffed, and cooked through.
I let the pie crust cool completely before I whipped together the simple filling.
In a large bowl, I beat together some cream cheese and some milk, and then added a box of Vanilla pudding, some shredded coconut, and a can of crushed pineapple.  The original recipe called for Coconut Cream pudding, but I searched and searched and couldn't find it, so I substituted Vanilla, and threw in some sweetened coconut flakes for good measure.
Once that mixture was thoroughly combined, I gently folded in two cups of Cool Whip.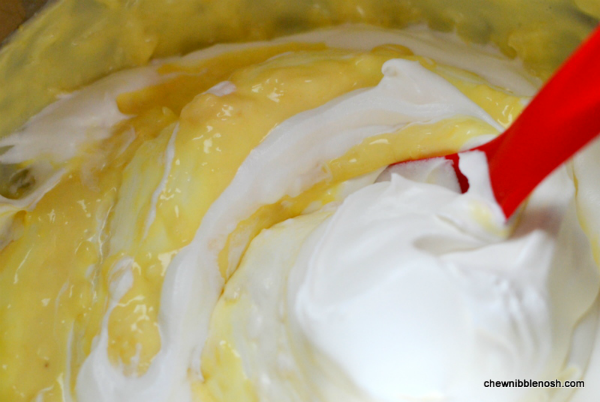 Once everything was nicely combined, I poured the pudding mixture into my cooled Snickerdoodle crust.
I couldn't dive into it just yet.  At this point, I covered it loosely with plastic wrap and let it chill in the fridge for a few hours.  It needs at least 3 hours to set up.
When it was time to serve up the pie, I piled a heap of sweetened sliced strawberries right in the middle of the pie, and then  I piped some more Cool Whip around the edges, and finished it off with some toasted coconut flakes.
I brought this pie over to my parents' house for dessert on Sunday night, and everyone raved about how delicious, light, and fresh it tasted.  It's the perfect dessert to highlight fresh spring berries!  It certainly was tasty, and I have no doubt that the Rev Indy revelers will love every single bite of it on Friday night!
What would pair perfectly with a slice of this delicious pie?  Well, it has to be a cup of coffee from Clabber Girl's coffee companion, Rex Roasting Company!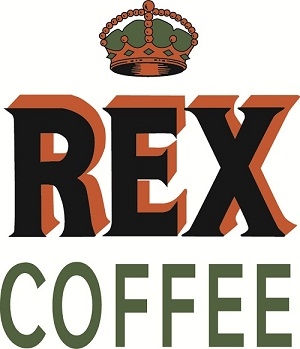 The Hulman Family has been roasting coffee since 1879, and at Rex Roasting Co. they specialize in small batch artisan roasting.  Thanks to their generosity, I can offer you a package of their special race themed blend called Indianapolis Motor Speedway Brickyard Blend!  
How do you enter?  Just leave a comment on this page on how you take your coffee.  Cream?  Sugar?  Black?  A little coffee with your cream and sugar?  Just let me know, and you'll be entered to win!  
This is a quick giveaway!  I'll be drawing the winning entry on Saturday, May 10th!  Entries must be submitted by 9:00 PM EST, Saturday May 10th.  The winner will be notified by email.  Winner will be determined by a random number generator.  Winner will have 24 hours to respond before a new winner is chosen.
By the way, tickets are still available for Friday night's Rev event!  Check out the information here!  I'd love to see you there!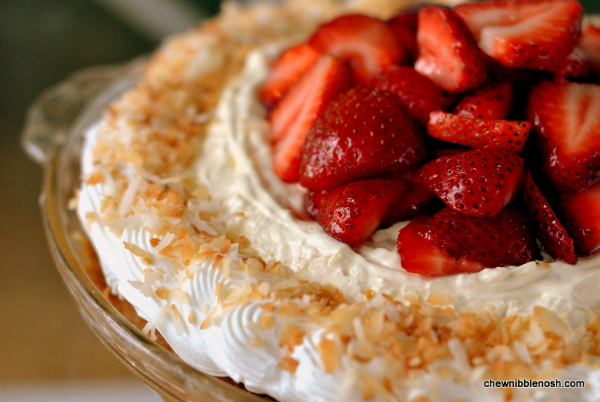 STRAWBERRY PIÑA COLADA PIE
Adapted from Clabber Girl Baking
Strawberry Piña Colada Pie – #RevIndy with Clabber Girl
Prep time:
Cook time:
Total time:
Ingredients
For the Crust:
½ cup (1 stick) butter, room temperature
½ cup shortening
1 ½ cups granulated sugar
2 large eggs
3 Tbsp. milk
2 ¾ cups all-purpose flour
2 tsp. Cream of Tartar
1 tsp. baking soda
¼ tsp. salt
¼ tsp. cinnamon
3 tsp. ground cinnamon mixed with 3 Tbsp. sugar in a small bowl, to finish cookie crust
For the Filling:
8 oz. cream cheese, softened
2 oz. milk
1 (3.4 oz.) box Instant Coconut Cream Pudding or 1 (3.4 oz.) box Instant Vanilla pudding and ¼ cup shredded coconut
1 (8 oz.) can crushed pineapple, undrained
¼ cup Pecans (chopped), optional
2 cups Cool Whip, plus extra for topping
¼ cup shredded coconut, toasted
1/14 cup sliced strawberries (may be sweetened with sugar if desired)
Instructions
For the Crust…
In a large bowl, beat the butter and shortening together on medium-high speed for 1 minute, until smooth and creamy. Add the sugar, and beat until fluffy.
Add the eggs, mixing thoroughly after each addition, and then beat in the milk and vanilla.
In another medium-sized bowl, combine the flour, baking soda, cream of tartar, salt, and cinnamon.
Set the mixer on low speed and gradually add the dry ingredients to the butter mixture. Mix until combined.
Chill the dough for 1 hour.
Preheat the oven to 375*F.
Spray a 9-inch pie plate with nonstick cooking spray. Press 1 ¼ cups of the dough into the bottom and halfway up the sides of the pie plate. Using a fork, prick some holes in the dough. Generously sprinkle some of the cinnamon-sugar mixture over the pie dough.
Bake at 375*F until browned and baked through, 10-15 minutes. Cool completely before filling.
(The remaining Snickerdoodle dough can be rolled into balls, dipped in the cinnamon-sugar mixture, and baked into cookies. 300*F for 10-12 minutes.)
For the Filling…
In a large mixing bowl, beat the cream cheese and milk together until creamy.
Add the instant pudding mix and pineapple (or instant pudding mix, coconut, and pineapple if using vanilla pudding), and beat for 2 minutes.
Fold in the Cool Whip, and pecans, if desired.
Pour the mixture into the cooled Snickerdoodle crust.
Cover lightly with plastic wrap, and chill until firm, at least 3 hours.
Garnish with the slices strawberries in the middle of the pie. Pipe Cool Whip around the edges, and sprinkle with the toasted coconut. Keep refrigerated.