Directions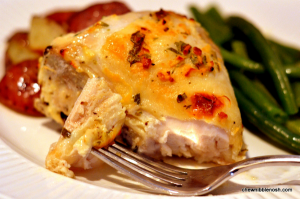 There's just something about roasted chicken that comforts me.  You walk into a house where a chicken is roasting and it just smells so good, and it feels cozy right away.  The problem is, a lot of times, roasted chicken just ends up tasting like…well…chicken.  Not that there's anything wrong with that, but when I can find a roasted chicken recipe that's packed with flavor on top of that already-there chickeniness (Yes, I made that up.), I declare it a winner.
This is one of those recipes.  The marinade is simple, and fresh, and baking it off is even simpler.  The finished product was so incredibly tender and moist, and so packed with flavor, that my family was really impressed.  I should state that my ENTIRE family was really impressed…even Avery ate it!
I started by mixing up the marinade.  Into the bowl went some plain regular yogurt, olive oil, loads of fresh minced garlic, some dried oregano, the zest from one lemon, some lemon juice, salt, pepper, and a handful of chopped, fresh parsley.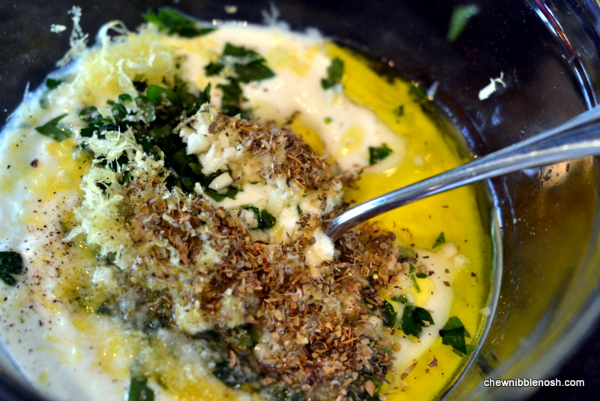 I stirred that all up, and then poured it over about 3 1/2 pounds of chicken pieces.  I used drumsticks and bone-in breasts.  The chicken breasts were HUGE though, (I'm not entirely convinced they weren't from a turkey.) so I cut them in half.  I zipped up the chicken and marinade in a large freezer bag, and let them hang out in the fridge for about an hour.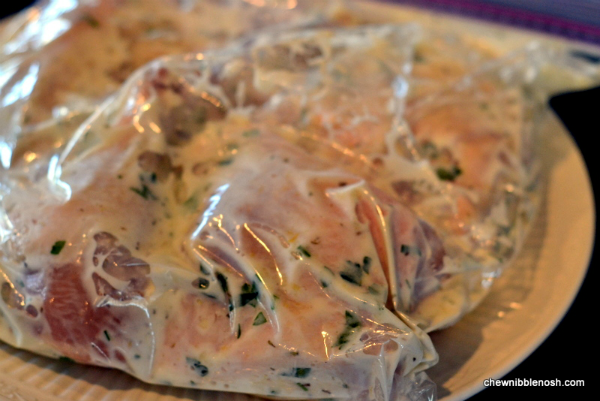 When it was time to bake the chicken, I made sure my oven was good and hot, and then placed my chicken pieces in a 9×13 inch baking dish.  I made sure that each piece was slathered with that yogurt marinade before popping it in the oven.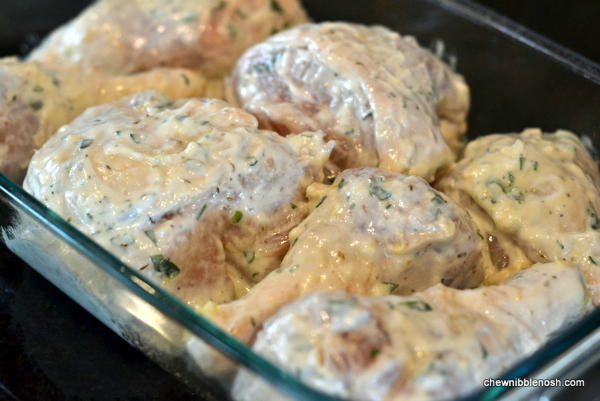 The chicken baked at 375* for a full hour.
(My house smelled incredible.)
While the chicken baked, I got some roasted potatoes together and steamed some green beans.  When the chicken was done, we were able to sit down to a simple, yet delicious, cozy, dinner together.  The chicken was perfect, and bursting with so much flavor other than just "chicken".   A recipe this good is definitely a keeper.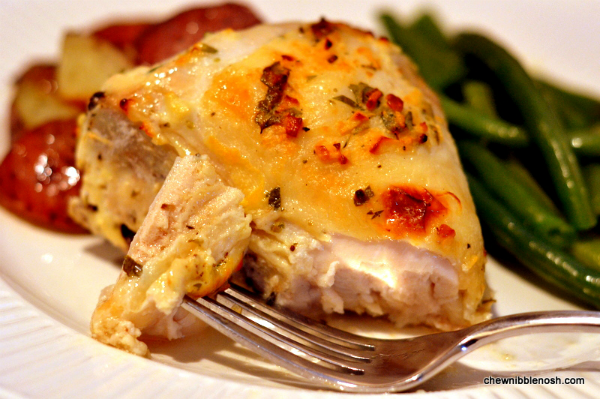 BAKED GREEK CHICKEN
Adapted from BudgetBytes.com
Baked Greek Chicken
Author:
Prep time:
Cook time:
Total time:
Ingredients
1 cup plain regular yogurt (Not Greek)
2 Tbsp. olive oil
4-5 cloves garlic, minced
1/2 Tbsp. dried oregano
1 lemon, zest the lemon and juice half of it
1/2 tsp. salt
pepper, to taste
1/2 cup chopped fresh parsley
3 1/2 – 4 lbs. chicken pieces
Instructions
Make the marinade. In a small bowl, combine the yogurt, olive oil, garlic, oregano, lemon zest, lemon juice from half of the lemon, salt, pepper and parsley.
Place the chicken pieces in a large plastic freezer bag and pour the marinade over the chicken. Move the chicken around in the bag until it's well covered with the yogurt mixture, zip up the bag and allow the chicken to marinate in the fridge for at least an hour.
Preheat the oven to 375*F.
Spray a 9×13 inch baking dish with nonstick spray. Place the chicken pieces in the prepared baking dish.
Bake for 45 minutes to 1 hour, or until the chicken is cooked through.
ENJOY!