Directions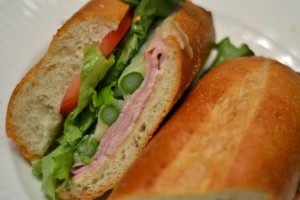 It's no secret that I love good food.  Good food doesn't have to mean fancy, though.  I'm only slightly embarrassed to admit that nothing makes me happier than a really good sandwich.  I remember watching Friends years ago, and while everyone was laughing over Joey's devotion to his favorite sandwich, I felt his pain.  I understood.  A perfect sandwich is a terrible thing to waste.
I don't know if I'd go this far, but I'm pretty close!
**Click here for the Friends bit that I'm referring to. 🙂 **
We took a wonderful trip to Marco Island, Florida about 13 years ago.  Each night, we'd eat in some amazing restaurant with a beautiful ocean view. We'd sip wine, take hours to enjoy our meals, soak in the beauty of it all, and fill up on delicious luxury.  You know what?  The only meal I remember from that trip is the out-of-this-world Italian sub I had for lunch one day in a little rinky dink strip mall sandwich shop.  Yes, my middle name should be Tribbiani.
The other night, we were running around with the kids (as usual) and I didn't feel like throwing something in the crock pot or making a big production.  I had a hankering for a sandwich. A really good, out of the norm kind of sandwich.  So, I made an executive decision right then and there.  It was sandwich night.
I came across this recipe for a more sophisticated ham and cheese sandwich in one of my Southern Living cookbooks.  It seemed simple enough, delicious enough, and adaptable enough that every member of our family would enjoy it.  I set to work.
First, I prepared a few spears of asparagus.  I snapped off the woody ends and threw them away.  Then, I mixed up a quick and easy garlic butter.  It was nothing more than a clove of chopped garlic and a few tablespoons of softened butter.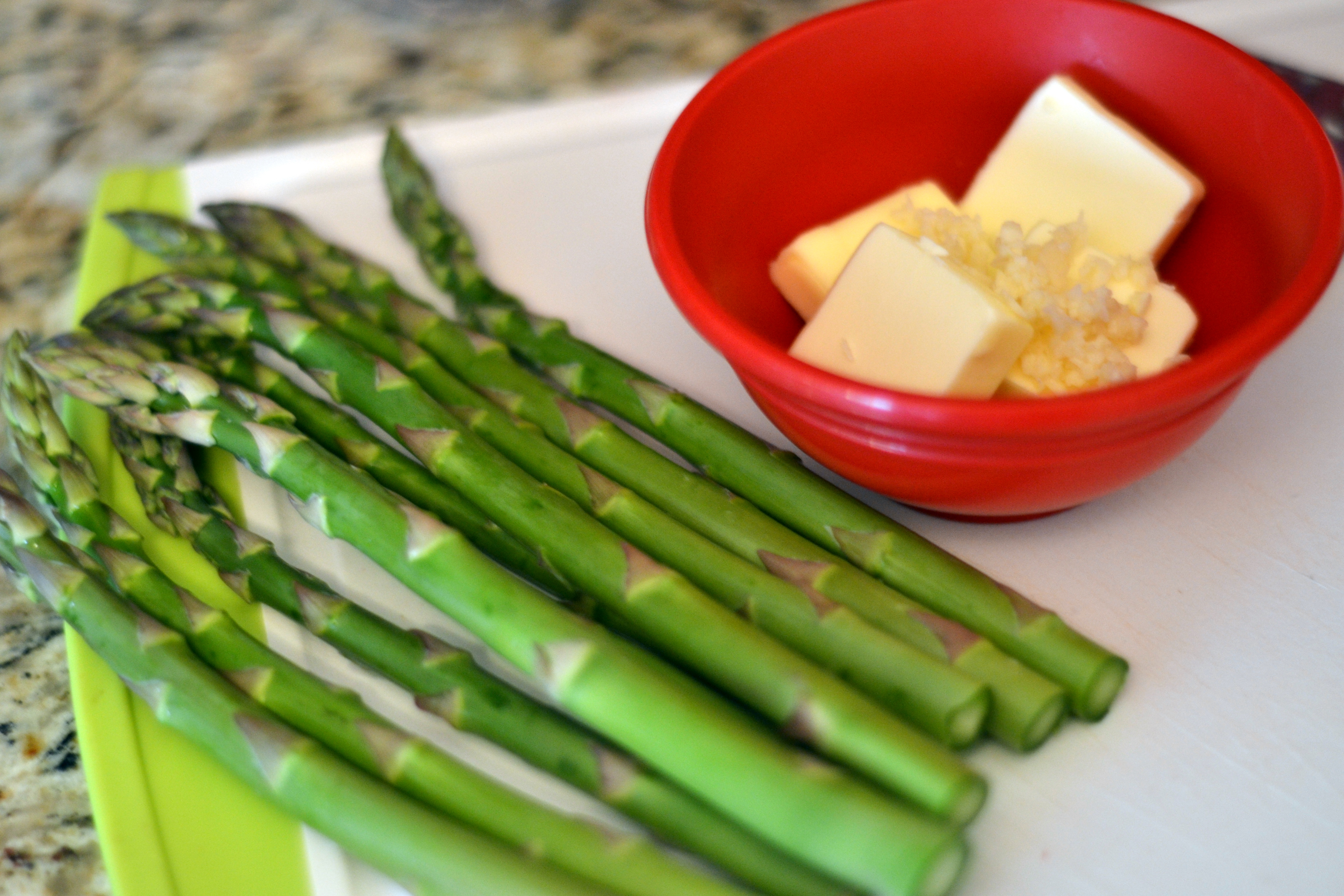 The asparagus needed to cook for just a few minutes in some boiling water.  Not too long, though.  I wanted them to be cooked, but still crisp.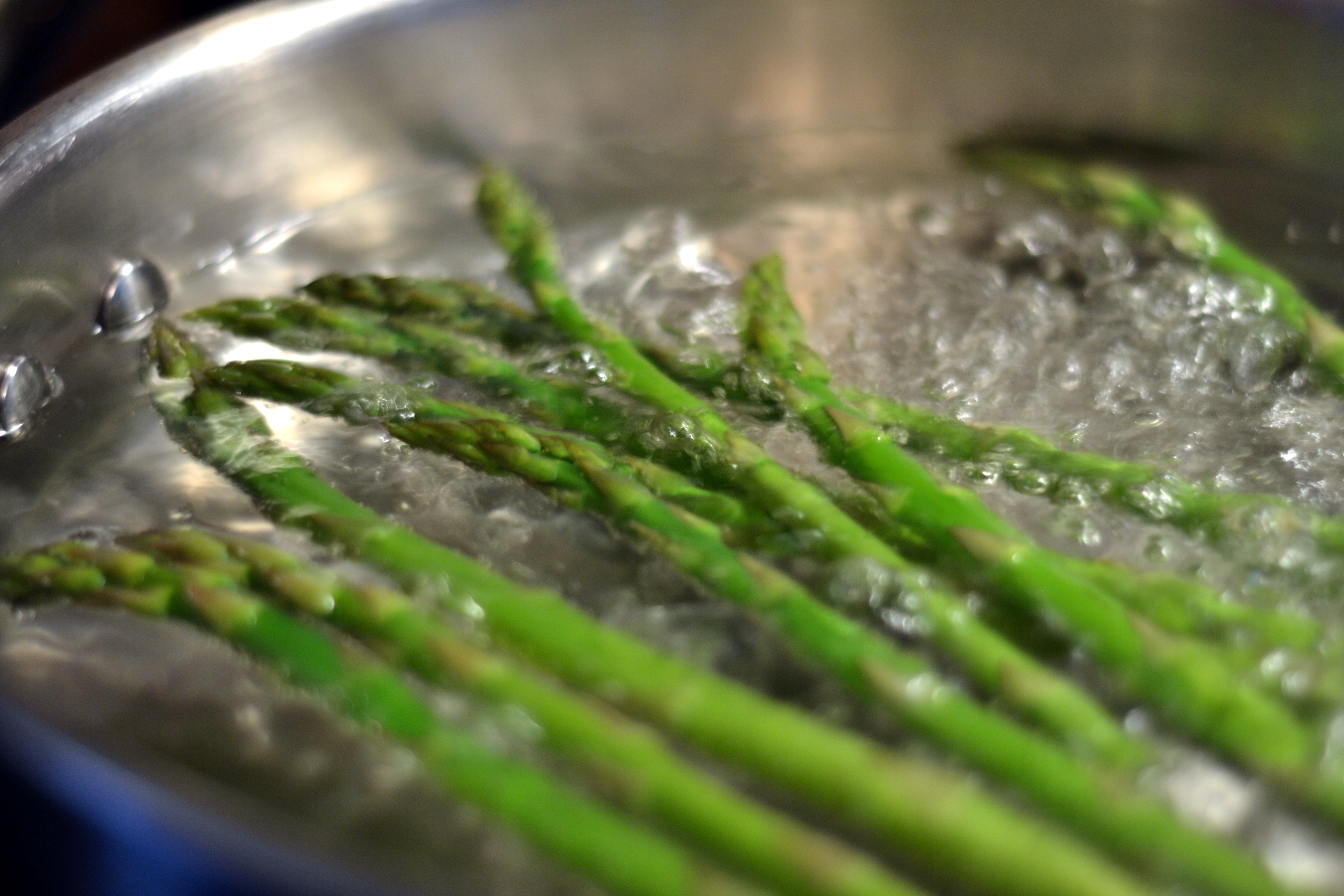 Once they'd boiled for about three minutes, I removed the asparagus to a colander and rinsed them with cold water to stop them from cooking even more.
I sliced up my crusty, French rolls and spread a bit of the garlic butter on the bottom half of each roll.  Then, I spread just bit of mayonnaise over the garlic butter. (If we're still talking Friends, this would count as Ross' "moist maker"…a very important layer of every well-built sandwich, as far as I'm concerned.)
On top of the mayo, I layered some thin sliced ham, a few asparagus spears and some baby Swiss cheese.  Then, onto a cookie sheet they went and I popped them under the broiler, just for a couple of minutes to melt the cheese and warm up that garlic butter.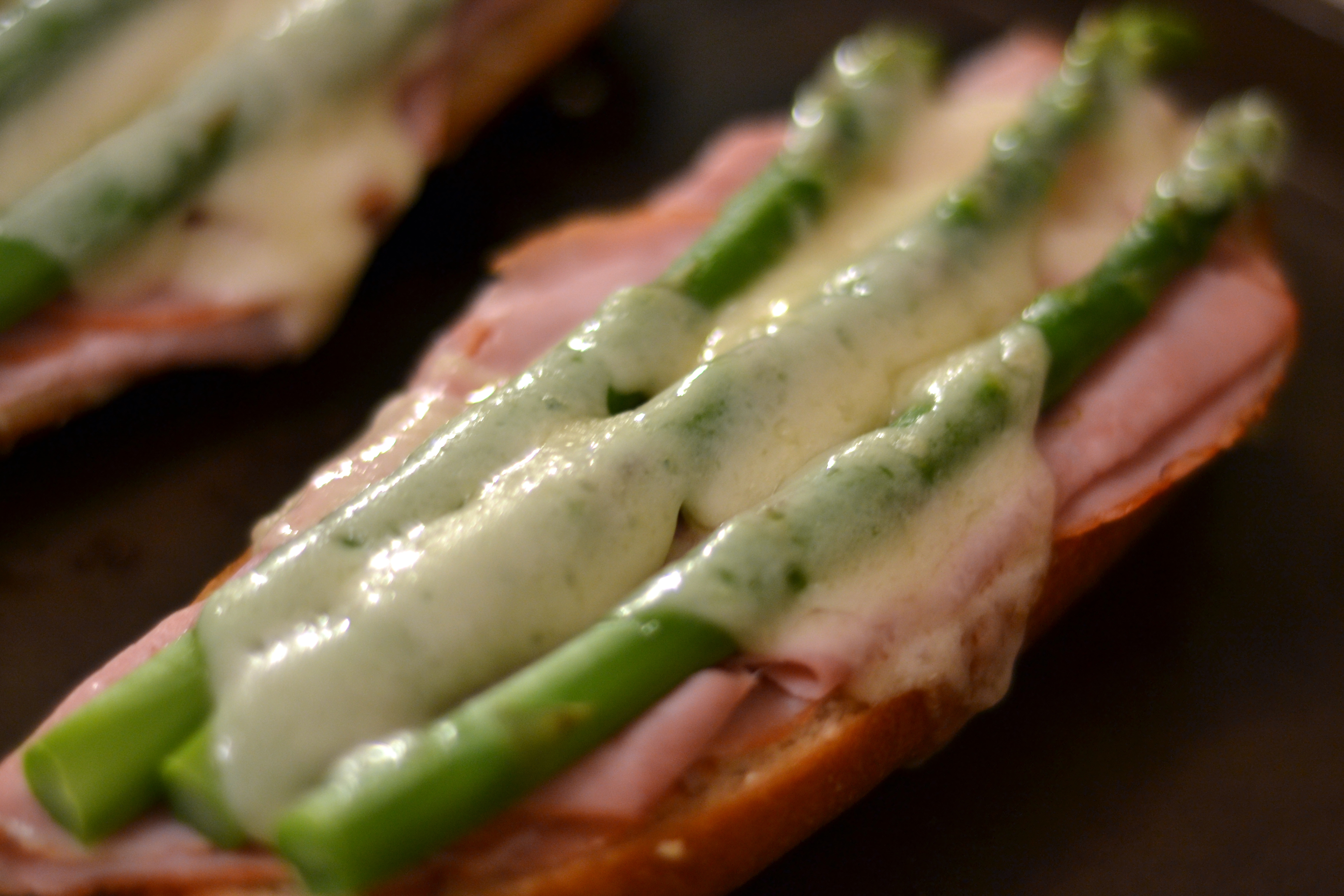 When they came out of the oven, I topped each sandwich with some lettuce and tomato, a little salt and pepper, and the top of the roll.  Dinner was done!  In a matter of minutes, there were just a few little crumbs left on each plate.  These sandwiches were really tasty!  I'd like to think that Joey would be proud…even if the sandwich does have asparagus in it, which I'm not entirely convinced Joey would eat.
GROWN UP HAM AND CHEESE SANDWICHES
Adapted from Southern Living
Grown Up Ham and Cheese Sandwiches
Prep time:
Cook time:
Total time:
Ingredients
12 fresh asparagus spears
3 Tbsp. butter, softened
1 small clove garlic, minced
4 (6 inch) French sandwich rolls, split
3 Tbsp. mayonnaise
3/4 lb. sliced, cooked ham
4 slices Swiss cheese, cut in half diagonally
green leaf lettuce leaves
tomato, sliced
salt and pepper to taste
Instructions
Snap off the woody ends of the asparagus. Cook asparagus in boiling water to cover for 3 minutes, or until crisp-tender. Drain. Quickly rinse under very cold water to stop the cooking process. Drain and set aside.
Mix together the softened butter and the minced garlic. Spread some of the butter mixture on the bottom of each split roll. Spread some mayonnaise over the butter mixture. Layer the ham, asparagus and Swiss cheese over the mayonnaise. Place the sandwiches on a cookie sheet.
Preheat your oven broiler. Broil the sandwiches for 2 minutes, about 2 inches away from the heat, until the cheese melts. Top with lettuce and tomato, and use salt and pepper to taste. Top with the other half of the roll. Cut the sandwiches in half diagonally and serve.
Serves 4
ENJOY!