Directions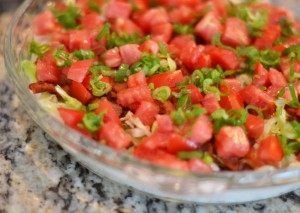 Is there really anything better than a really good BLT?  It's such a simple sandwich, nothing fancy.  But, every time I have one, my first thought is, "Why don't I have these more often?" They are the unsung hero of the sandwich world.
A friend of mine (who must have read my blog post last week about my inability to grow anything other than basil) gave me an armload of beautiful tomatoes, fresh from her garden, over the weekend.  I went into immediate tomato eating overload.  I was gobbling up handfuls of cherry tomatoes like they were candy, and figuring out a way to slice up the larger tomatoes to add to every meal.  My tomato obsession was a little out of control, but I guess if I'm going to overindulge in something, fresh tomatoes aren't the worst option!
I dug out this recipe on Sunday, figuring it was yet another way I could cram more of those delicious tomatoes into my belly.   It turned out to be a great summer dip, perfect for a BBQ, a 4th of July party, or just a night with the family.  It's easy to throw together and you may have most of the ingredients on hand already.
I started by cutting up a few slices of bacon and crisping them up on the stove top.  Once they were perfectly sizzled, I let them drain and cool on some paper towels while I got the rest of the dip ready to go.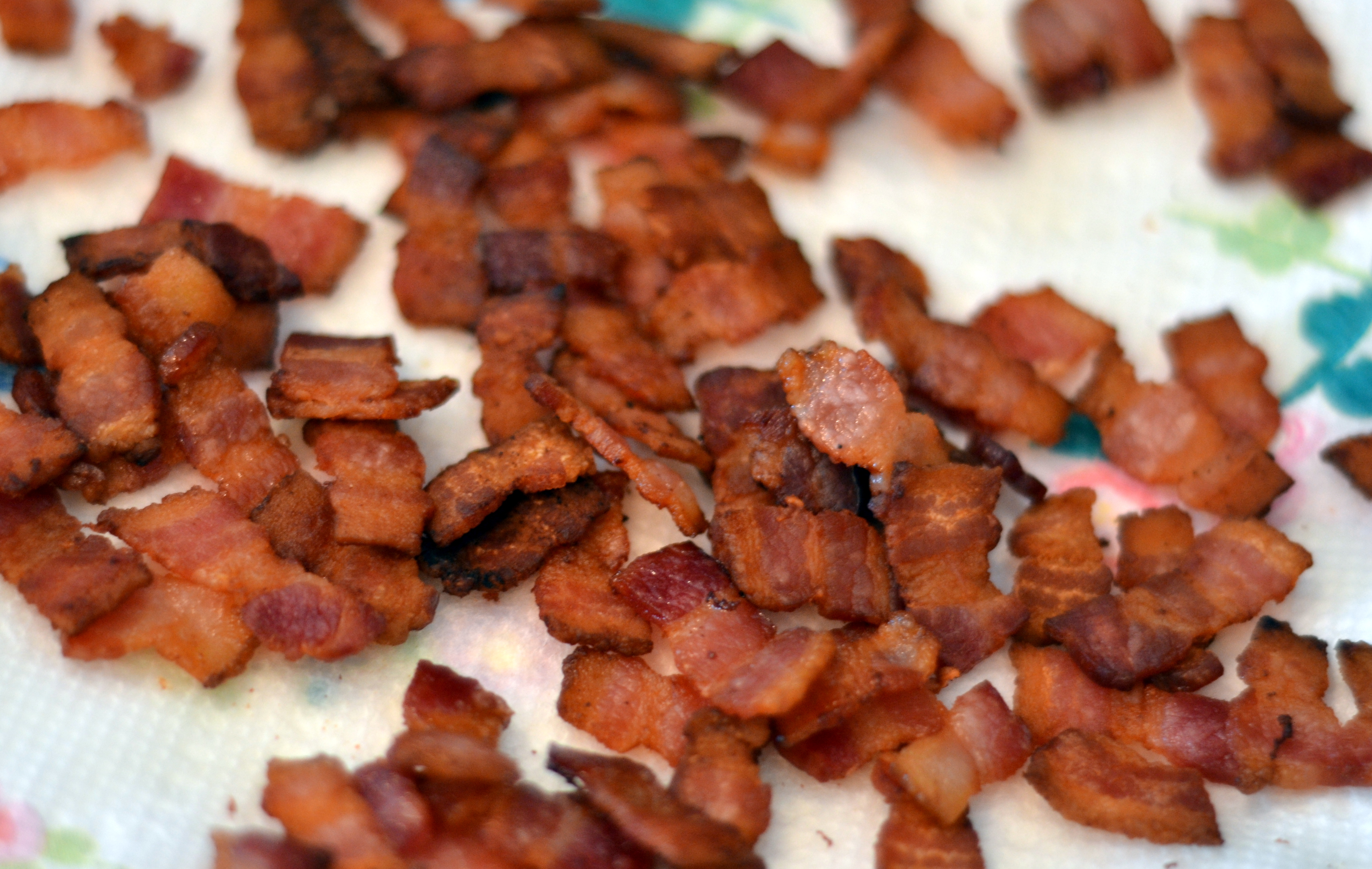 Using my hand mixer, I blended together a block of low-fat cream cheese, some mayo, a little parmesan cheese, and some salt and pepper.
Once that was ready, I got to chopping my vegetables.  I sliced up a green onion or two, and then got to work on those amazing tomatoes.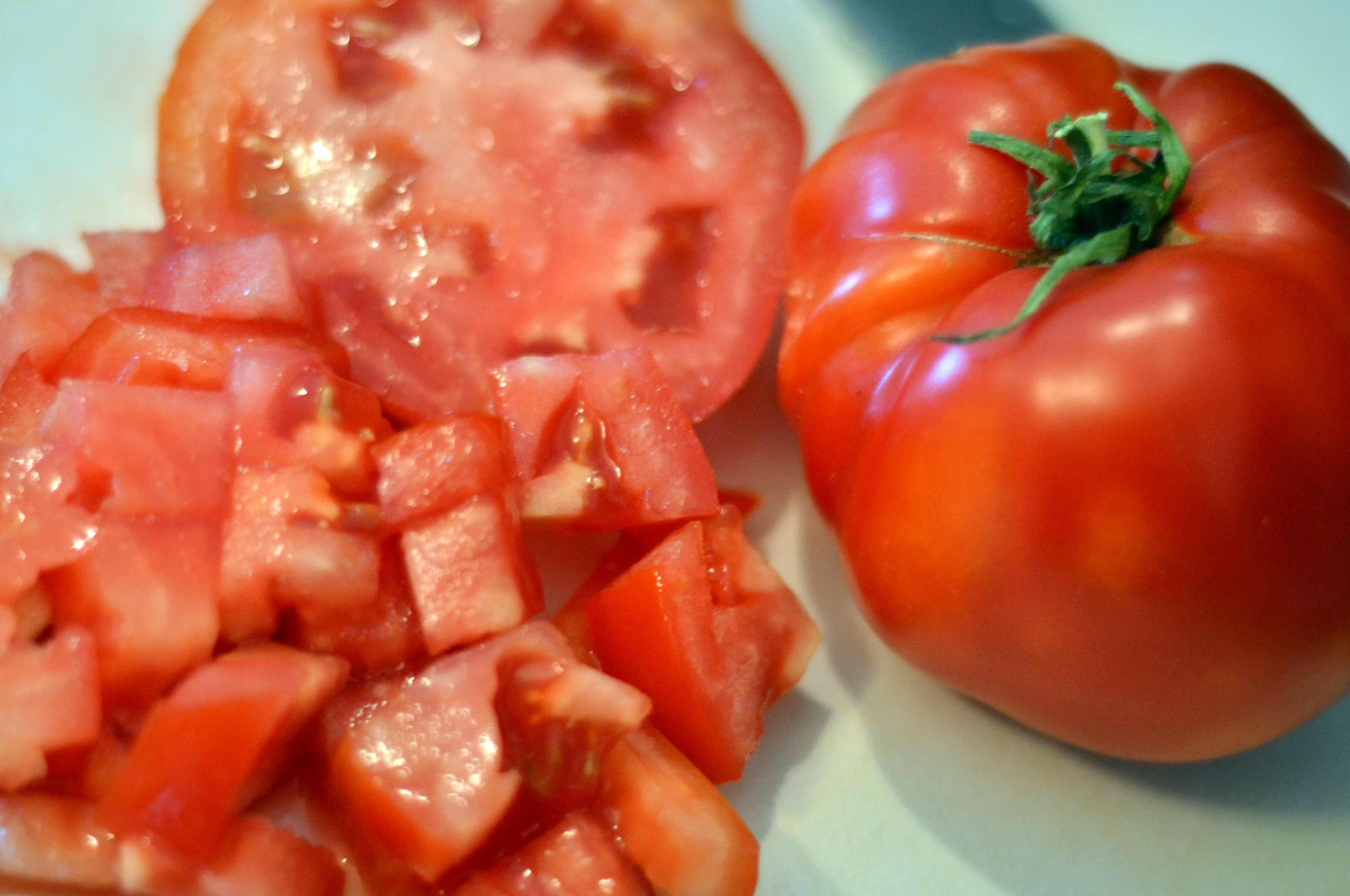 What is it about a homegrown, summer tomato that just tastes so much better?  They really are one of the best things about summer.
Once the veggies were ready, I got to work layering my dip.
First, I spread the cream cheese-mayo mixture in the bottom of my pie plate.  Then, I topped the cheese with some shredded iceberg lettuce.  (I cheated and bought the bagged stuff at the grocery store.  Shhh…don't tell.)  Next, came the bacon, then the tomatoes, and the green onion was sprinkled on top to finish it off.
I sliced up a fresh baguette and served it alongside the dip, but you could easily substitute any cracker of your choice.  The dip was delicious, and perfect for a warm, summer, "I think I need more tomato" kind of day.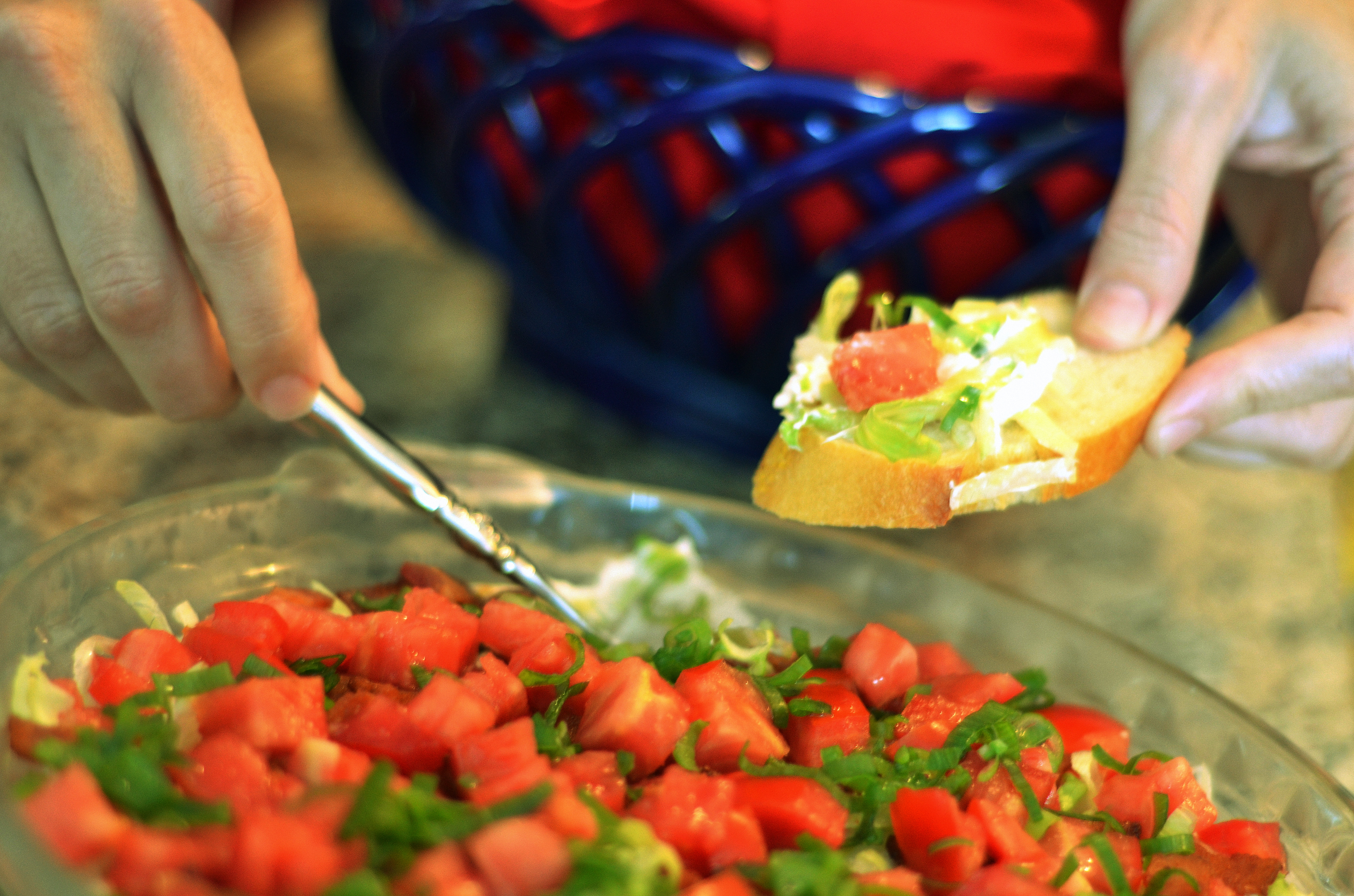 LAYERED BLT DIP
Adapted from Busy Cooks: About.com
Author:
Ingredients
1 (8 oz.) block low-fat cream cheese, softened
1/2 cup mayonnaise
1/4 cup grated parmesan cheese
salt and pepper
1 1/2 cups shredded iceberg lettuce
8 slices bacon, chopped, crisped and drained
1-2 medium-sized tomatoes, chopped
2 green onions, sliced
Instructions
In a medium-sized bowl, beat together the cream cheese, mayo, and parmesan cheese until smooth. Add salt and pepper to taste.
Spread the cheese mixture in the bottom of a 9 inch pie plate.
Top the cheese with the lettuce, then the cooked bacon, chopped tomatoes and finally, the green onions.
Chill until ready to serve. Serve with assorted crackers or sliced french bread.
ENJOY!