Directions
I figured we needed a breath of Spring air over here.
My goodness, it's cold!  And while it's crazy cold here, I know that it's even crazier colder in a lot of places.  Yes, it's winter.  We get it.  We aren't complaining.  Contrary to popular belief, even though we spent the past 15 years down south and this is our first real winter in a good, long while, we aren't crouched in a corner rocking back and forth and crying for our flip-flops.  No, we're actually enjoying this winter vortex mess…well, as much as we can, I guess.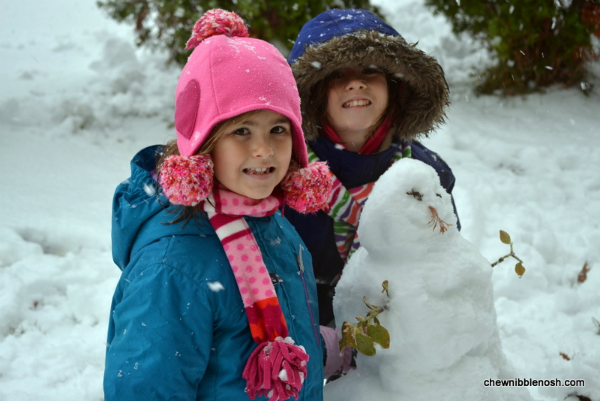 And, might I add, the kids are LOVING the endless amount of 2-hour delays. (Parents?  Not so much.)
That said, this muffin recipe is sunny, and light, and is the perfect reminder that Spring is right around the corner.  I have to thank my sister-in-law, Karin, for sharing this recipe with me.  It's definitely a keeper, and couldn't be easier to throw together…even with partially frozen fingers.
I started by getting my dry ingredients together, and zesting up a sunny, bright lemon.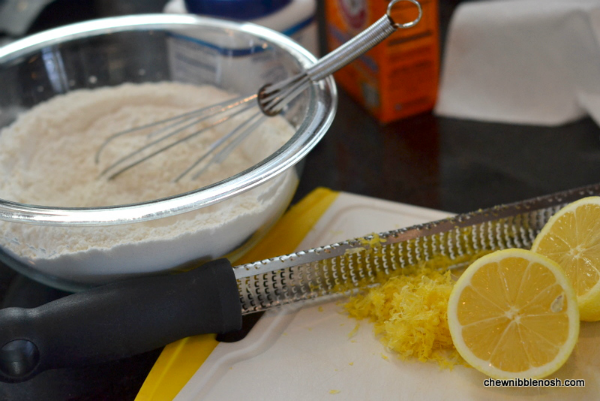 The batter comes together simply…butter, sugar, an egg, the lemon zest, some fresh lemon juice, a cup of ricotta cheese, some almond extract, and then my dry ingredients were mixed in, just til they were combined.
If you don't usually like Ricotta cheese because of its texture, rest assured that it keeps these muffins deliciously tender, and there's no hit of the graininess once they're baked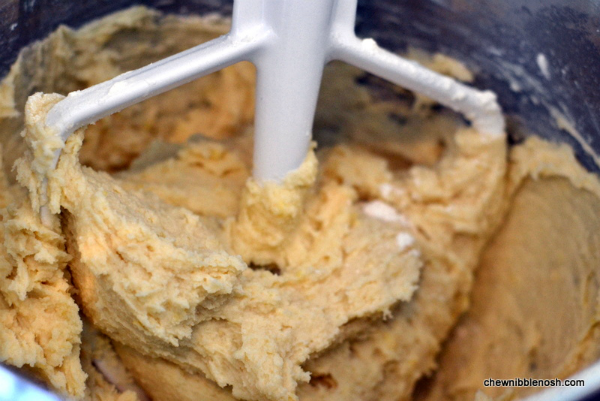 This batter is thick, and I actually used my large cookie scoop to scoop it into the muffin papers.
Once I'd scooped them out, I sprinkled the tops of the muffins with some sliced almonds and a little more sugar, so the tops would end up nice and crunchy.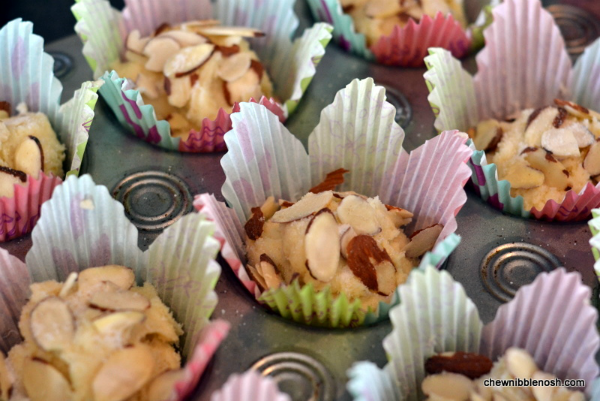 They spent twenty minutes in the oven, and my kitchen filled with that buttery, Summery, lemony smell I love.
When they were finished, I had perfect little lemony jewels to share with my family.  They were really tasty.  So tasty, that I just made them yesterday and they're already gone!  The kids came home from school, stripped off the many layers, and dove right in, forgetting their red noses and tingley toes.
Ah, Spring…it'll get here.  Just be patient.
(And stay warm!)
LEMON RICOTTA MUFFINS
Adapted from Giada DeLaurentiis
Lemon Ricotta Muffins
Author:
Prep time:
Cook time:
Total time:
Ingredients
2 cups all-purpose flour
1/2 tsp. baking powder
1/2 tsp. baking soda
1/2 tsp. salt
1 cup sugar, plus extra for sprinkling
1 stick unsalted butter, softened
1 egg
1 cup whole milk ricotta cheese
zest from one lemon
1 Tbsp. fresh lemon juice
1/2 tsp. pure almond extract
1/3 cup thinly sliced almonds
Instructions
Preheat your oven to 350*F. Line 12 muffin cups with liners or spray with nonstick cooking spray.
In a medium-sized bowl, stir together the flour, baking powder, baking soda, and salt.
In a large mixing bowl, beat together the butter, sugar, and lemon zest until fluffy. Beat in the ricotta cheese until combined.
Beat in the egg, lemon juice, and almond extract.
Gradually add the dry ingredients, mixing just until combined. Batter will be very thick.
Divide the batter among the prepared muffin cups. Sprinkle the tops with the sliced almonds, and then sprinkle a little bit of sugar on top.
Bake the muffins at 350*F for 20-25 minutes, until puffed and set in the middle if you touch the top. Cool on a baking rack.
ENJOY!