Directions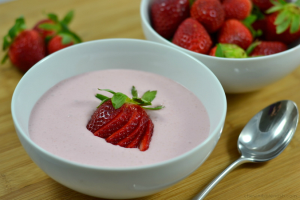 My goodness, this Easter has come up quickly.  If you're feeling as holiday crunched as I am, and you're hosting dinner, then this is the perfect speedy quick, yet impressive, dish to serve your guests.  It's embarrassingly easy…but nobody needs to know.  For some reason, chilled soups seem extra special, and this one was always a favorite of ours when we'd visit Disney World, of all places.
If you've ever been to a character meal at The Grand Floridian with Cinderella or Mary Poppins, this soup was there.  The first time we were there with the girls, Avery was very little, and not feeling well the entire time we were on vacation.  She was dressed as Snow White that night, but didn't want anything to do with the princesses. She cried and clung to me and her dad. The only thing that made her happy was bowl after bowl of this soup, and who can really blame her? It's like the creamiest, dreamiest strawberry smoothie, perfect for dessert or a light first course…or an entire meal, if you're 15-month old Avery.
Three ingredients is all it takes.  Each batch serves four, so if you're serving more, just multiply accordingly.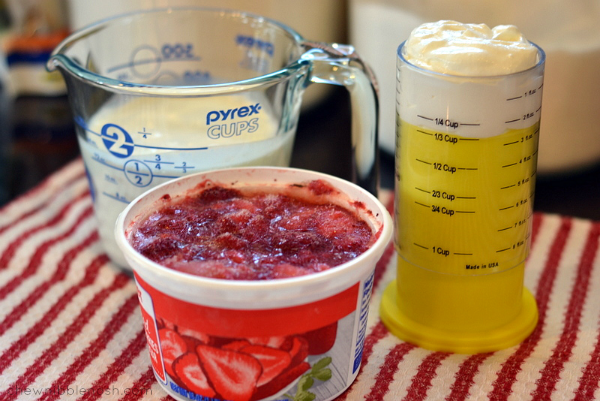 You just need a tub of thawed sliced strawberries in sugar, some heavy whipping cream, and a third of a cup of sour cream. (Nobody said this was health food.  It's "special occasion" soup.)
Throw all of those ingredients in the blender…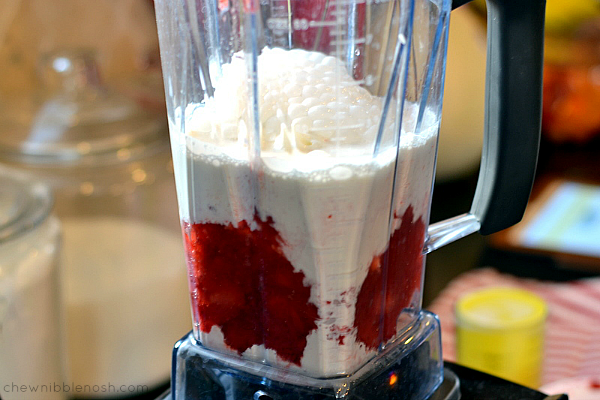 then pop the top on, and give it a whirl.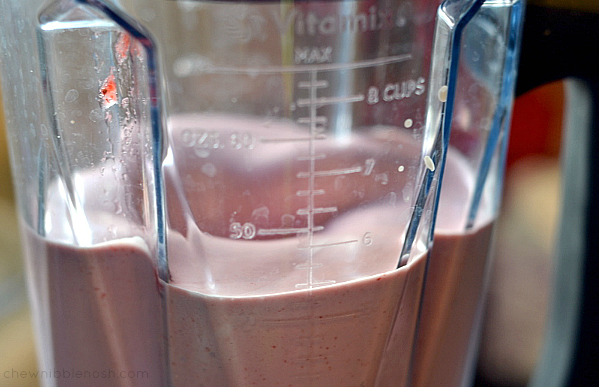 It's creamy, smooth, and delicious, in no time flat.  You can make this up to a day ahead of time, and just keep it chilled until you're ready to serve it up.
Top it with chopped berries, if you're looking for a chunky soup, or just enjoy it perfectly smooth.  Either way, it's delicious, special, and an absolutely perfect way to ring in the spring!
CHILLED STRAWBERRY SOUP
Adapted from SouthernPlate.com
Chilled Strawberry Soup
Author:
Prep time:
Total time:
Ingredients
1 (16 oz.) container frozen sliced strawberries in sugar, thawed
1 1/2 cups heavy whipping cream
1/3 cup sour cream
fresh strawberries for garnish
Instructions
Add all of the ingredients to a blender and blend until thick and smooth. Refrigerate well until serving time. Serve cold. Top with fresh strawberries for garnish, if desired. Can be made a day ahead of time.