Directions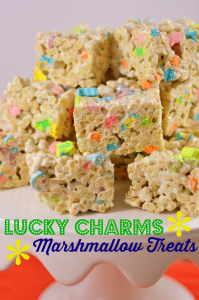 Looking for a simple St. Patrick's Day treat to surprise your littlest (and biggest) leprechauns?  These ooey-gooey treats are the perfect thing.  They are ridiculously simple, taking only five minutes to make, and the result is pretty darn drool worthy.  In fact, my family preferred these to the "other" marshmallow-cereal treat we all know and love.  (Not that I'd ever turn one of those down, but these are pretty great.)
I started by measuring out ten cups of Lucky Charms cereal into a large bowl.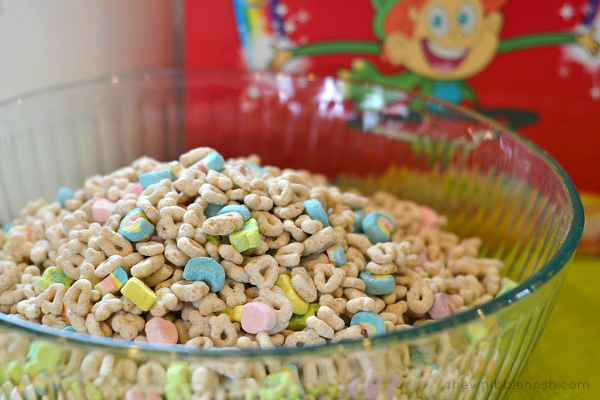 On the stove top, I melted a stick of salted butter and stirred in eight cups of mini marshmallows until the mixture was perfectly smooth.  (The salted butter works perfectly to balance out the sweetness of the marshmallows.)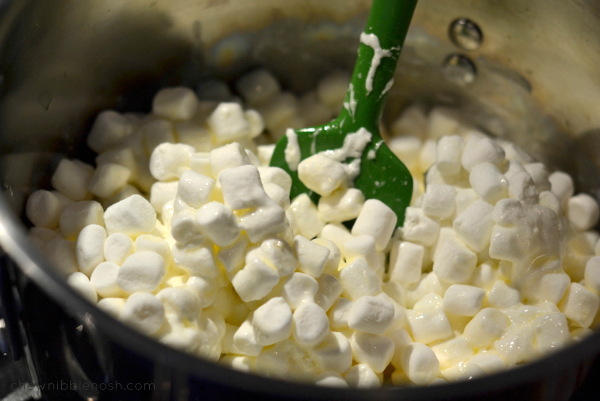 From there, you probably know what to do. Right?  The marshmallow and butter mixture was poured over the cereal, and carefully stirred in until every bit was evenly coated.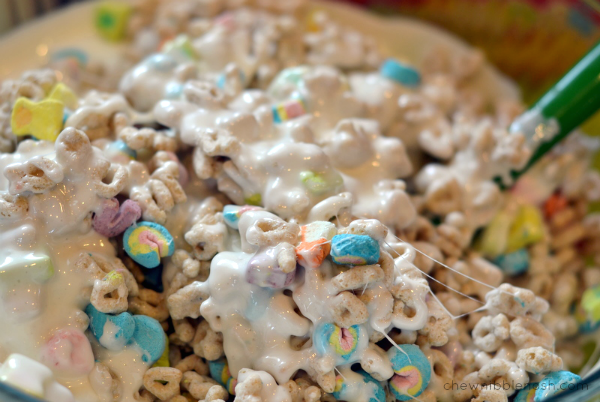 Then, I patted the mixture into a greased 9×13 inch pan, and let it cool completely.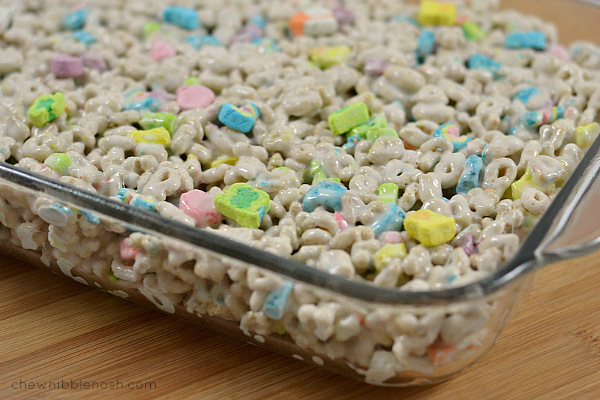 When the bars were completely cool, I sliced them into squares.
My girls came home from school and dove right in.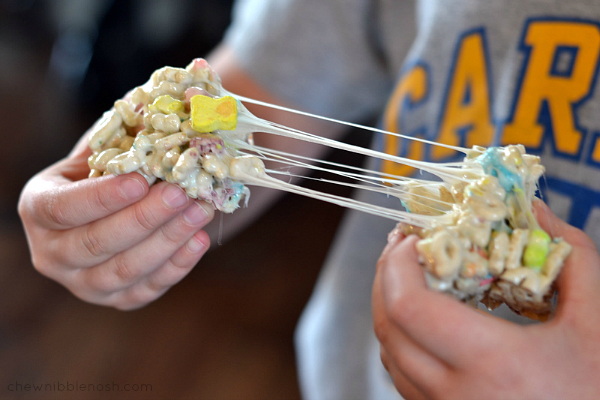 That's how gooey they were after they'd cooled!  They are a marshmallow lover's dream!  I couldn't get enough of them.
Five minutes is all it takes, and you'll have the happiest bunch of leprechauns this side of the rainbow.
Happy St. Patrick's Day!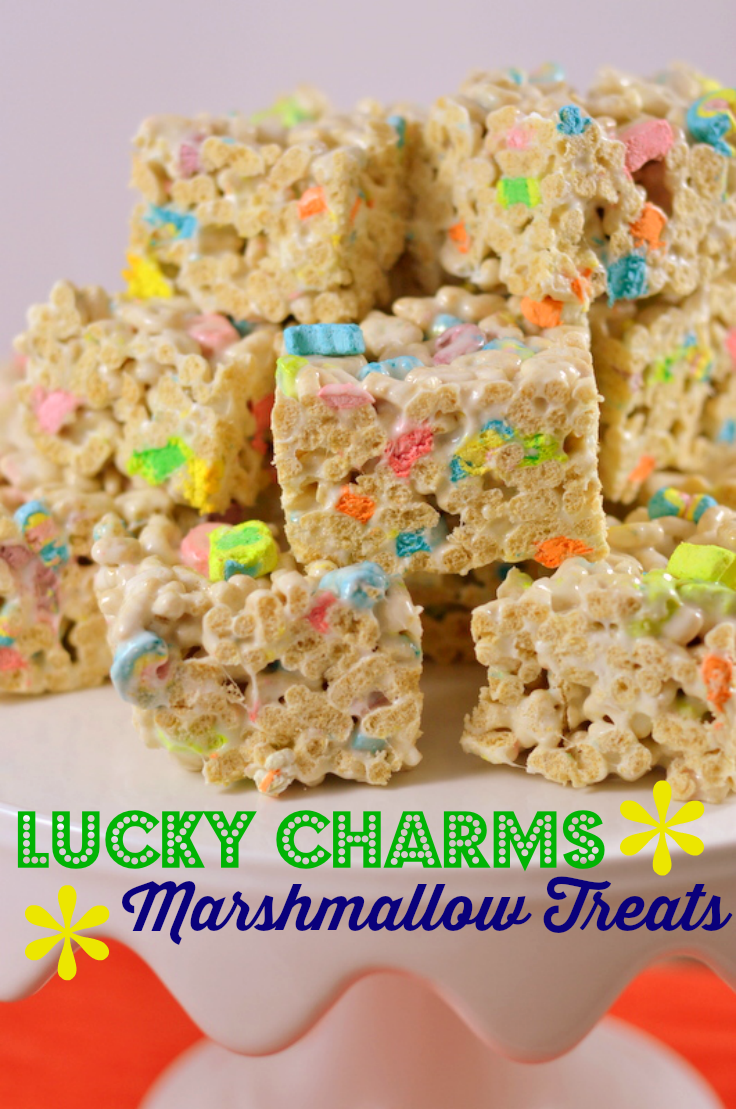 LUCKY CHARMS MARSHMALLOW TREATS
Adapted from BrownEyedBaker.com
Lucky Charms Marshmallow Treats
Author:
Prep time:
Cook time:
Total time:
Ingredients
1 stick salted butter
8 cups miniature marshmallows
10 cups Lucky Charms cereal
Instructions
Spray a 9×13 inch pan with nonstick spray. Set aside.
Pour the Lucky Charms in a large bowl.
In a large saucepan over medium-low heat, melt the stick of butter. Add the marshmallows, and stir until completely smooth.
Pour the marshmallow mixture over the cereal, and stir to coat completely.
Pour the cereal mixture into the prepared pan. Spray your hands with cooking spray, and pat the cereal into the pan in an even layer.
Cool to room temperature, about 30 minute to 1 hour, before slicing.
Store in an airtight container.
ENJOY!