Directions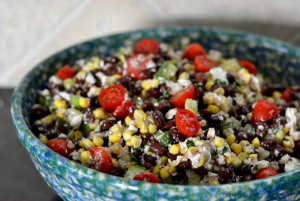 When it comes to summer food, what do you look for?
I look for light, crisp, clean, fresh, and flavorful.  In the sticky summer heat, I don't want food that will weigh me down.  I crave tastes that will refresh me, enlighten me, and that take advantage of the bounty that summer markets have to offer.
This salad is EXACTLY what I look for.
This quick and easy summer salad is the perfect summer picnic recipe go-to.  You can make it up ahead of time, and the longer it rests, the more the flavors mingle.  It was terrific the night we had it, alongside grilled steak, but even better the next day when I grabbed a bowlful for lunch.
I found this recipe on Pinterest, and tweaked it a bit to accommodate both the size of my family, how much I knew we'd eat, as well as the fresh produce I had in my crisper. The result was nothing short of summer wonderful.
I started by prepping my fresh veggies.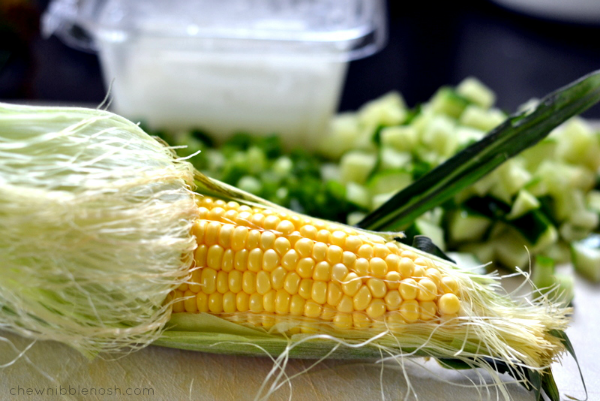 I live in Indiana.  So, summer in Indiana means incredible farm fresh corn.  Why settle for canned corn when you have this at your disposal?
I cut the kernels from three ears of corn, chopped up some cucumber, cilantro, and green onions,
Then, I added them to a big bowl with two cans of drained black beans.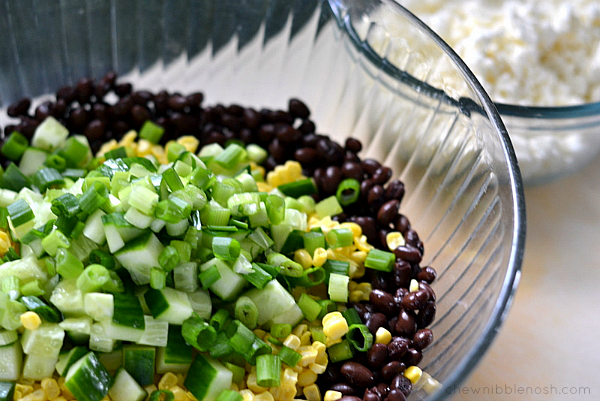 Once the veggies were prepped, I put my simple, clean dressing together. I whisked together some red wine vinegar, a hefty dose of fresh lime juice, some salt, pepper, and a dash of cumin.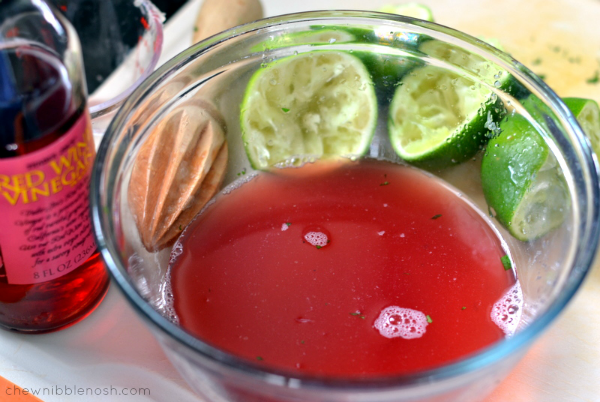 I tossed the dressing with the veggies in the bowl, and then stirred in about a cup and a half of fresh, crumbled feta.  Once it was mixed together, I covered the bowl and let it chill for about an hour.
Before serving the salad, I stirred in a pint of halved grape tomatoes.  I waited until right before I served the salad to add the tomatoes so that they'd still have every ounce of their bite when I served the salad.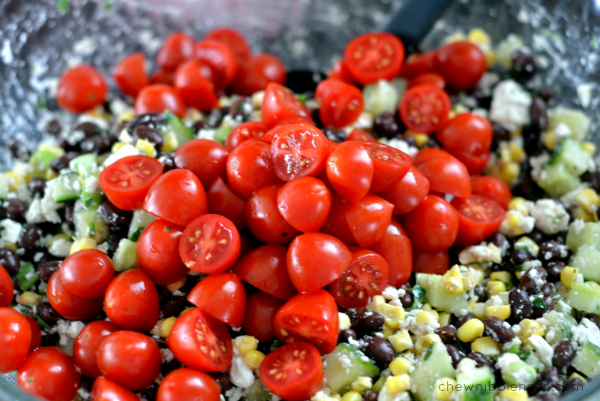 Plus, the tomatoes add just the perfect pop of color.
I seasoned it with a little more salt and pepper, and we were ready to dive in!
My entire family, kids included, devoured this salad.  It was so fresh and light, with just the right amount of cool, crunch, and crisp.  All of the flavors and textures compliment each other so well.
Ahhhh, summer.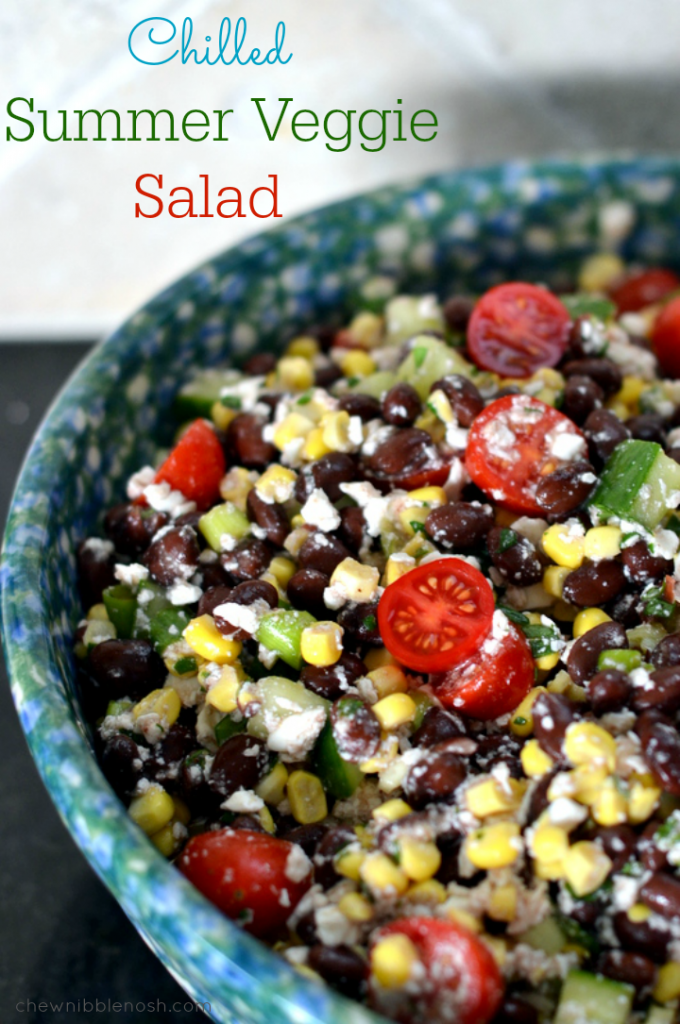 CHILLED SUMMER VEGGIE SALAD
Adapted from The Kitchn
Chilled Summer Veggie Salad
Author:
Prep time:
Total time:
This salad needs to chill for at least an hour. It tastes even better the next day, though.
Ingredients
2 (15 oz.) cans black beans, rinsed and drained
3-4 ears of fresh corn, shucked, kernels removed
1/2 English cucumber, diced
3 green onions, chopped
1/2 cup chopped cilantro
1 1/2 cups crumbled Feta
1 pint of grape tomatoes, halved
1/3 cup red wine vinegar
juice of 2 limes
salt, pepper, and cumin to taste
Instructions
In a large bowl, combine the black beans, corn, cucumber, green onion, cilantro, and feta. Set aside.
Whisk together the red wine vinegar and lime juice. Season with salt, pepper, and a dash of cumin.
Pour the dressing over the veggies and feta, and stir to combine. Cover, and chill for at least an hour.
Before serving, add the grape tomatoes. Season with salt and pepper to taste.
ENJOY!