Directions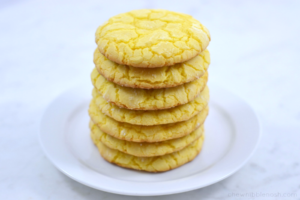 Sometimes, you just need a little something sweet, and baking up a little something sweet doesn't get much easier than these little lemon cookies.
One of my favorite simple cookie recipes is the one for Butter Pecan Toffee Cookies that I shared a long while back.  This recipe is quite similar, in that they both use a boxed cake mix as a base.  There's something special about these cake mix cookies! I love how ridiculously easy they are, how deliciously chewy they are, and even better for me, each batch only makes a couple dozen cookies, so I get my fix but we aren't eating them for days on end. (Or, let's be honest, I'm not eating them for days on end.  I'd be lying if I failed to mention that I had one with my coffee this morning.  It's clearly not a green smoothie kind of day.)
My mother-in-law baked up a batch of these for my husband's grandmother's 90th birthday party last weekend, and they were such a hit that I asked her for the recipe and whipped up a batch myself.  I did tweak a couple of things, adding some fresh lemon zest and a little more lemon juice, but that didn't take away from how perfectly simple these little guys are.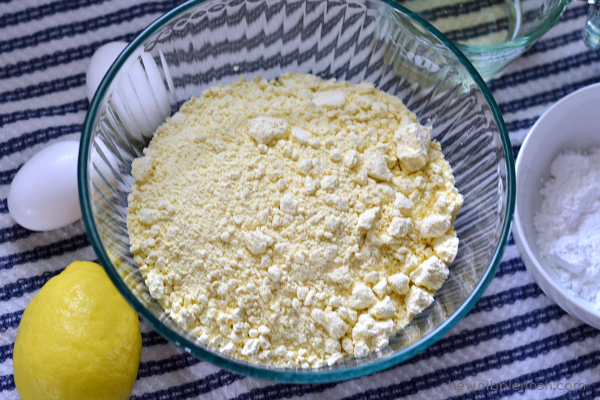 All you need is one lemon boxed cake mix (I used Duncan Hines Lemon Supreme), a lemon, two eggs, some oil, and a bit of powdered sugar.
I zested my lemon, and then squeezed some lemon juice out.  I added the zest, juice, oil, and eggs to my cake mix.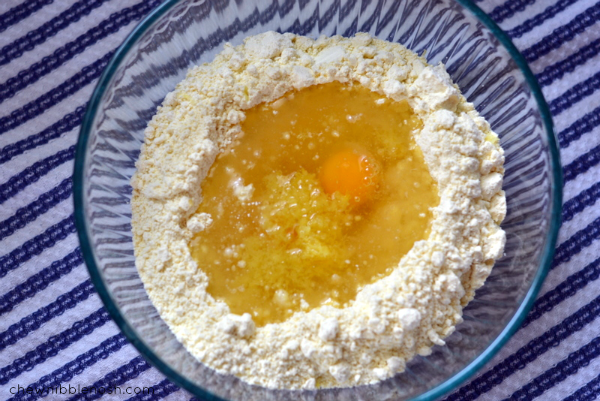 I got out my mixer and mixed the cookie dough until it was a beautiful sunny yellow, and nice and smooth.
This dough is pretty loose and runny, so rolling the dough into balls and then rolling it in the powdered sugar didn't exactly pan out.  But, I found that if I dropped a dollop of the dough with my cookie scoop into the powdered sugar, and then gently tossed it in the sugar from there, it worked quite nicely.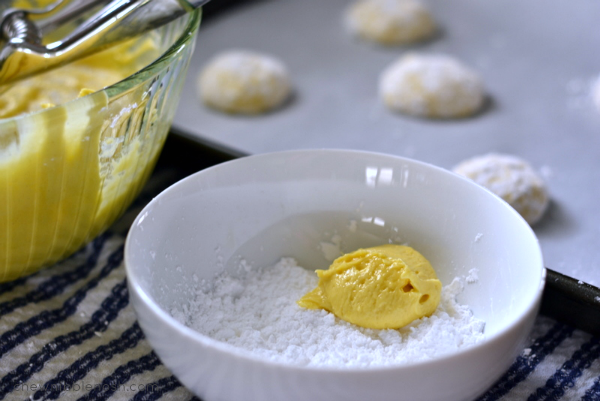 The cookies do spread quite a bit, so I made sure to give them enough room on the cookie sheet to breathe.
I popped them into the oven for about seven minutes, and when they were done, they were puffed and crackly, and my kitchen smelled like sweet lemon sugar and sunshine.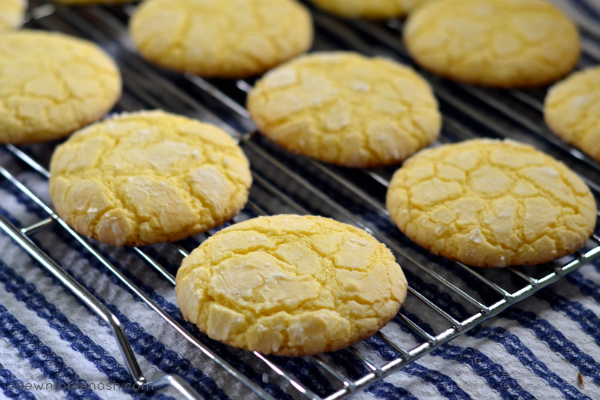 See?  Simply perfect.
Now, off to grab another one with my second cup of coffee.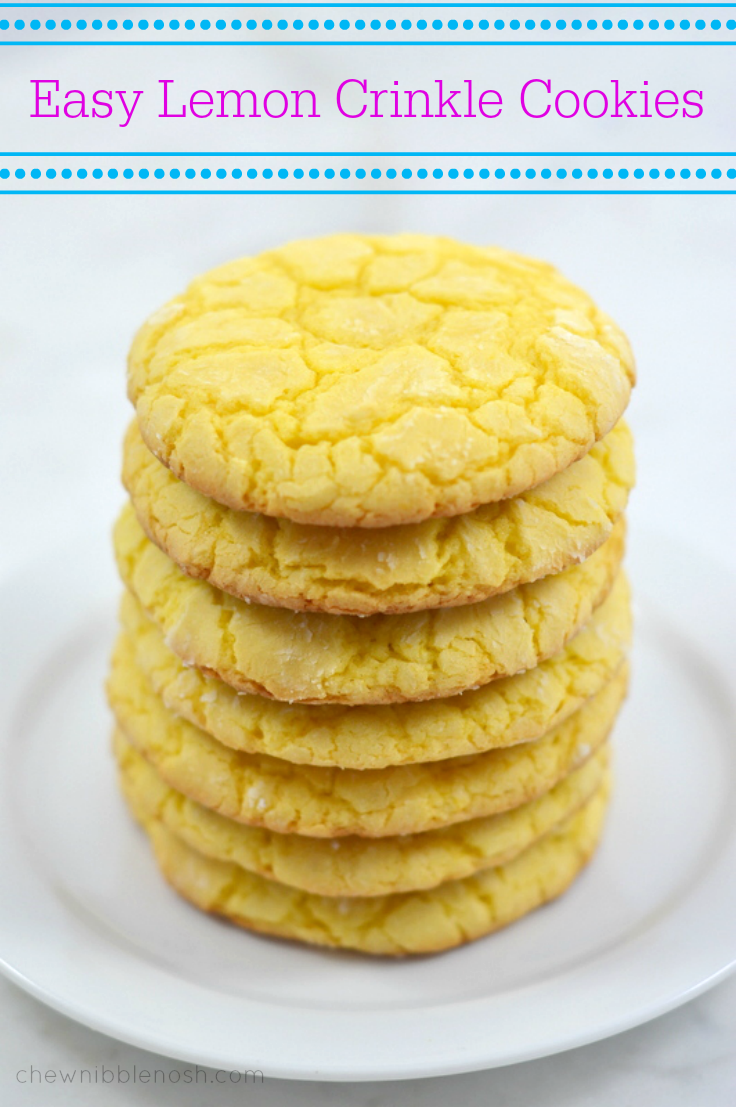 EASY LEMON CRINKLE COOKIES
Easy Lemon Crinkle Cookies
Author:
Prep time:
Cook time:
Total time:
Ingredients
1 box lemon cake mix (I used Duncan Hines Lemon Supreme)
2 eggs
1/2 cup canola oil
zest from 1 lemon
1 1/2 Tbsp. lemon juice
1/2 cup powdered sugar
Instructions
Preheat oven to 375*F. Line cookie sheets with parchment paper.
In a large bowl, combine the cake mix, eggs, oil, lemon zest, and lemon juice. Mix with a hand mixer just until smooth. Do not overmix.
Put the powdered sugar in a small bowl. Using a cookie scoop, or spoon, scoop up a dollop of the cookie dough (it will be loose and sticky) and drop it in the powdered sugar. Gently roll the dough in the powdered sugar, shaking off excess, and place on the prepared cookie sheet.
Repeat with remaining dough, placing 2 inches apart from one another.
Bake at 375* for 7-9 minutes, or until puffed and crackled, and just starting to brown up on the bottom.
Remove to a wire rack to cool.
Store in an airtight container.
ENJOY!