Directions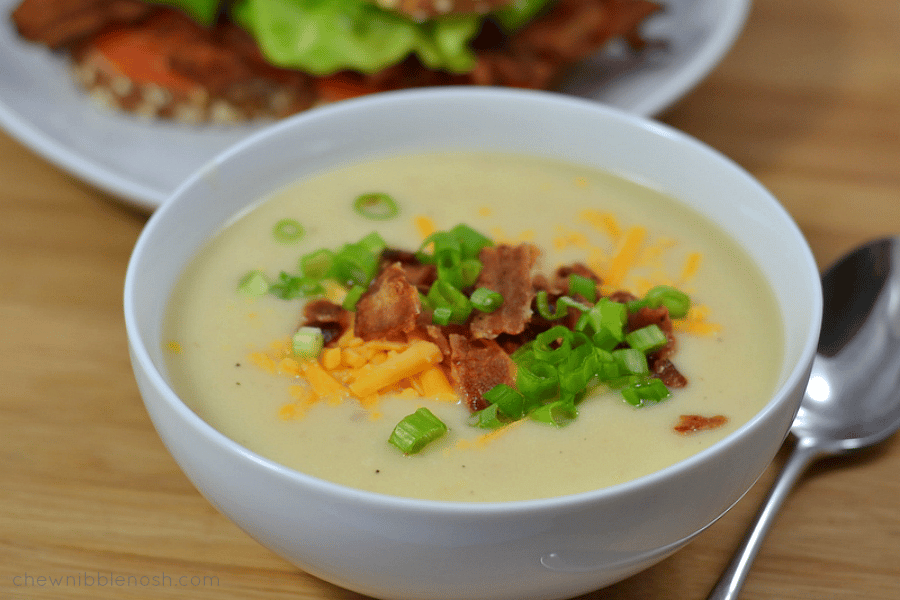 So, I am not a big Black Friday shopper.  I have never been out to the stores to grab a deal early in the morning.  I'm usually kitchen-hungover the day after Thanksgiving and enjoy every last-minute of staying cuddled and warm under the duvet when Friday rolls around. The idea of storming my local mall with millions of other shoppers the day after Thanksgiving, and battling other bleary eyed moms for the last Hatchimal is my personal version of hell.  And for that reason, it just doesn't happen.
I am a sucker for a good internet deal, though.  And before I jumped on Amazon's Black Friday deal on this Instant Pot, I did my research.  I'd been eyeing, what many have deemed, a "Super Appliance" for quite a while, so when the price dove down by half, I figured it was my time to grab one. So I did, at 10:00 PM on Friday night.  In my pajamas. From my house. Aaaaahhh…
Anyway, I was very eager, and a little bit scared to try it out for the first time.  The Instant Pot has many uses (rice cooker, slow cooker, yogurt maker, etc.), but first and foremost in my opinion, it's a pressure cooker.  I've been terrified of pressure cookers my entire cooking life.  I'd never used one.  I have vivid memories of my mother's old stove-top pressure cooker sputtering and clanking as she made fried chicken when I was a kid. I was always afraid the thing was going to blow up, and had pretty much resigned myself to the fact that I'd never use one because they were absolutely terrifying.  But then, I started reading articles about electric pressure cookers, and about how incredibly useful they were.  How easy to clean they were, and how they would, most likely, make my life better.
So, I bit the Black Friday bullet. And in the few weeks since it arrived on my doorstep, I've used my Instant Pot to make mouth-watering Asian Short Ribs in forty minutes, the best applesauce we've ever had in less than ten, and apple-cinnamon steel cut oats for breakfast in no time flat. And I haven't blown up my house. Bonus!  I also made this soup, which I had to share with you all because it was so deliciously simple, and because I was finally confident enough in my Instant Pot skills to take pictures of the process.
To start, I pressed the Saute button on the front of my IP, which heated up the pan inside.  I drizzled in some olive oil, and sautéed a diced onion, a few cloves of smashed garlic, and some chopped bacon until the vegetables were softened and the bacon started to crisp up.
This is one of the things I love most about this contraption…ease of cleaning.  Everything happens in this one pot.
Once everything was properly sizzled, I added in a head of cauliflower that I'd broken into large florets, a few potatoes that I'd peeled and chunked, chicken broth, salt and pepper.
Doesn't look like much of anything fantastic, right? Well, at this point, I secured the lid and set the pressure cooker to cook at high pressure for five minutes.
Five minutes.
Now, I will say that the five-minute cook time is a bit deceptive.  The pressure cooker takes a few minutes to actually arrive at the right pressure, and depending on what's in the pot, that varies from dish to dish.  I timed it and it took 14 minutes for the pot to pressurize. Once it's pressurized, the 5 minute countdown starts.
Then, once the 5 minutes are up, I allowed the pot to release pressure naturally (you can quick release it too) for 10 more minutes.
So, 29 minutes total in the pot. BUT, it was completely hands off during that time.  I was able to get everything else ready for dinner during those 29 minutes.  No stirring, no checking, no testing.  Nothing.
Once the cook time and pressure release time were up, I opened my pot to find perfectly cooked cauliflower and potatoes.
And they were ready to meet my mixer.
I poured in a cup of milk and added some cheddar cheese, and then using my immersion blender, blended up the soup until it was beautifully thick and creamy.
If you don't have an immersion blender, you could use your stand blender and mix up the soup in batches.
I seasoned the soup with a little more salt and pepper, and we were ready to eat.
I love loaded baked potato soup, and this is a wonderful, low-carb version.  It's thick and rich, but not over the top heavy, and topped with crumbled bacon, shredded cheddar and sliced green onions, it's the perfect finish to a blustery day.
So, there you have it.  I am successfully cooking in a pressure cooker and my house is still intact.  I look forward to sharing more of these recipes with you, so get those pots ready!  In fact, I would love to hear what you're cooking in your IP.  Let me know in the comments!
INSTANT POT LOADED POTATO-CAULIFLOWER SOUP
Instant Pot Loaded Potato-Cauliflower Soup
Recipe Type
:
Pressure Cooker
Author:
Prep time:
Cook time:
Total time:
Ingredients
1 Tbsp. olive oil
1 medium sized sweet onion, diced
2 slices of bacon, chopped (plus more cooked and crumbled for topping, if desired)
3 cloves garlic, smashed
1 large head of cauliflower, broken into large florets
1 lb. Yukon Gold potatoes, peeled and cut into cubes
4 cups chicken or vegetable broth
salt and pepper
1 cup whole milk
1 cup shredded extra sharp cheddar cheese, divided
chopped green onions, optional
Instructions
Preheat the Instant Pot using the Saute button.
Add the oil, once the pot is hot, and then add the onion, chopped bacon, and garlic. Stir and cook for 3-4 minutes until the onion has softened and the bacon has started to crisp.
Add the cauliflower, potatoes, and broth. Season with salt and pepper.
Secure the lid on the Instant Pot. Select Manual and cook at high pressure for 5 minutes.(It will take approximately 14 minutes to come to pressure.)
Once cooking time is complete, select Cancel and allow the pressure to release naturally for 10 minutes. Carefully release any remaining steam after this time.
Add the milk and 1/2 cup of the cheese to the pot.
Using an immersion blender, carefully blend the soup until smooth and creamy. Alternatively, use a regular stand blender to puree the soup in batches.
Season with salt and pepper to taste.
Ladle into bowls and top with crisped bacon, chopped green onions and extra cheddar cheese.
ENJOY
Adapted from The Instant Pot Electric Pressure Cooker Cookbook