Directions
For years now, when I want to indulge in a little treat, odds are you'll find me walking over to my freezer to grab some sort of Skinny Cow ice cream.  In fact, the Skinny Cow ice creams are so popular in my house, that a certain mother (I'm not naming names) has been known to strategically place said ice cream treats in a part of the freezer she knows her children won't find.  Sneaky?  Yes, but often necessary.
They are that good.
So, when Skinny Cow contacted me and asked if I'd like to throw a tasting party to help launch their new line of delicious, indulgent iced coffees, I didn't hesitate to say yes! I got a few friends on board, and before I knew it, a huge box arrived at my front door full of goodies to give away, and a bunch of their amazing new product.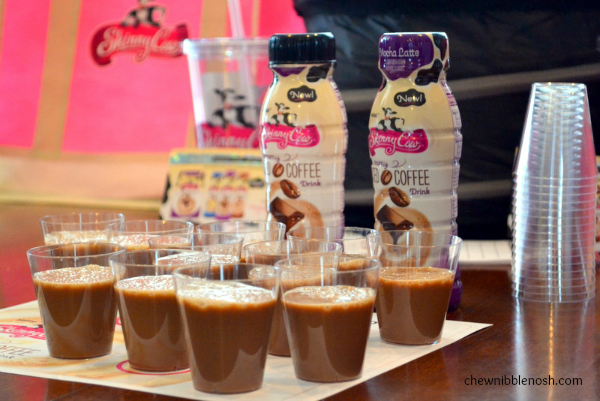 I have to admit, though, I was a little bit nervous.  I mean, how would I handle it if my friends and I didn't enjoy the coffee? Awkward, no? Thankfully, that wasn't the case.  At all.
In true Skinny Cow tradition, not only was the product delicious, but we also felt good about what we were drinking!
Skinny Cow iced coffees boast no artificial colors, flavors or sweeteners.  And for a mere 120 calories a bottle, you can satisfy that coffee shop craving, and won't feel the least bit guilty.
Each flavor was distinctly different, and delicious.  We started with a sweet Vanilla Latte, moved into the Creamy Cappuccino, and finished with a decadent Mocha Latte.  Overall, I think the consensus was that the Vanilla Latte was the favorite among my friends, but all of us were truly impressed by how creamy and luxurious they all were…all for 120 calories!
How would you like to try Skinny Cow's new amazing iced coffees?  
Skinny Cow also sent along some vouchers for me to give away to YOU, so you could enjoy some guilt-free indulgence!  Just enter below, and if your name is chosen, I'll send you a coupon good for a free four-pack of Skinny Cow Creamy Iced Coffee Drinks, and you can choose whichever delectable flavor you wish!
[promosimple id="68be"]
If you don't win a voucher, don't fret.  Skinny Cow Creamy Iced Coffees are now readily available at your local Kroger, and other fine stores.  Give them a try, and let me know what you think!
Good luck!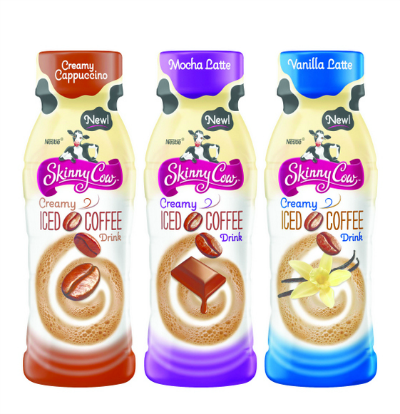 This post was written by me on behalf of Skinny Cow.