Directions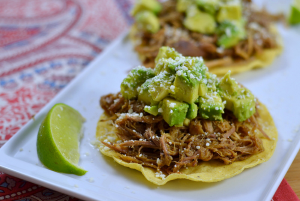 I'm pretty sure that when people come into my kitchen, they might look in one corner of it and think I have a problem with hoarding.  You see, in one corner of my kitchen, there's a stack of cooking magazines. It's a pretty large stack, if I'm being completely honest. Magazines I can't quite bear to part with yet, but that I also haven't had the time to dig through.  So they sit, in the corner, next to my cookbook cabinet (that hopefully makes my cookbook addiction look less hoarder-esque.)
In a strange turn of events the other day, I actually grabbed one of the magazines from the pile and looked through it.  It was an issue of Fine Cooking (from a year ago, but that's beside the point).  Just a few pages in, I ran across a recipe that I can't believe I hadn't jumped on before.  It's everything I look for in a recipe for a school night.  It's really easy to throw together, it uses just a few fresh ingredients, and it's adaptable.  And, as we found out after I made it, it's delicious.
I started by measuring out some honey, Worcestershire sauce and Balsamic vinegar.  I chopped up a couple of cloves of garlic, and grabbed a couple sprigs of fresh rosemary.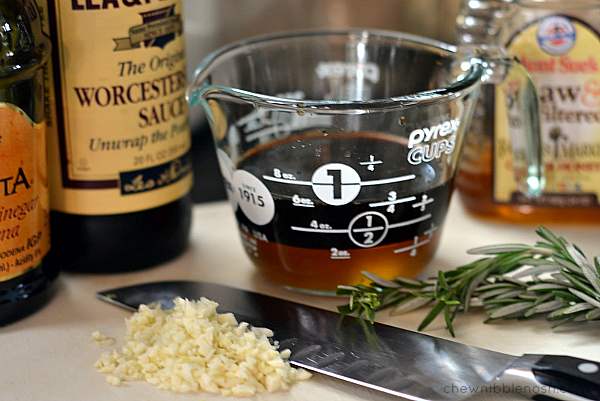 I poured the honey, vinegar and Worcestershire into my slow cooker, added the garlic, and whisked it all together.  Then, I placed a five-pound pork shoulder roast in the slow cooker, and turned it in the honey mixture to coat it well on all sides.  I placed the rosemary alongside the pork, and it was ready to start cooking.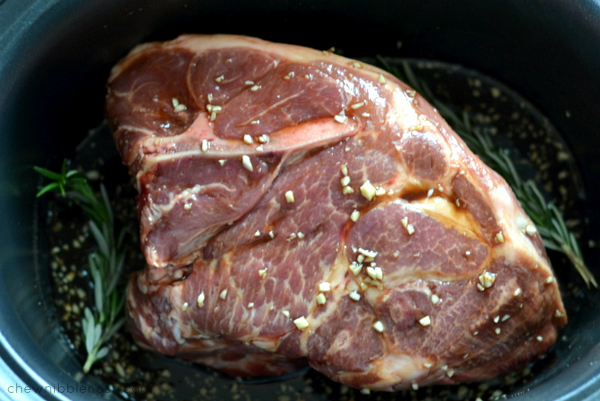 Depending on how you set your slow cooker, the pork needs to cook from anywhere from six to ten hours, so this is the perfect meal to prep for a day when you don't have time to deal with dinner until you want to eat it.
So, the pork cooks all day long, and just before you're ready to dive in, you can get the avocado relish together.  Who knew so much flavor could come from just a couple of avocados and some pickled jalapeno?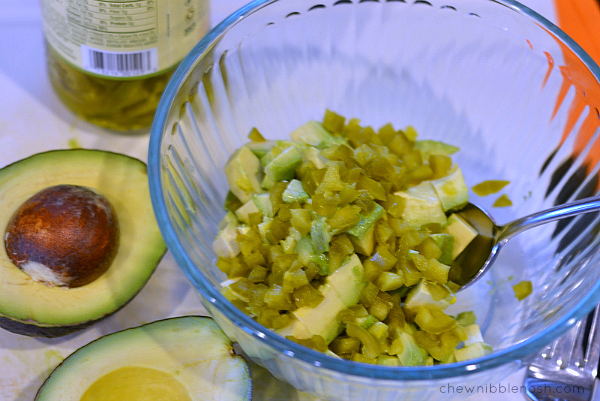 That's all it is, and it's so good!  Toss the avocados and peppers with just a bit of apple cider vinegar, and you're all set.
I removed the pork from the juices, shredded it and placed the meat in a large bowl.  Then, I poured the juices from the slow cooker into a fat separator, and let the fat rise to the top.  I poured the juices into a small saucepan, leaving the fat behind to discard.
I brought the juices to a boil and cooked them until they reduced down to about one cup.
Once the juices had reduced, I poured the juices over the pork and tossed it to coat it all evenly.
And then we were ready to eat!  I decided to make tostadas with my pork, piling it high on corn tostada shells, adding the avocado relish, and sprinkling with some Mexican Cojita cheese.  You could make tacos with it, make sandwiches with it, throw it in some quesadillas, or just eat the pork with a fork.  However you decide to try it, it sure is tasty.
I think I need to break into that pile of magazines more often.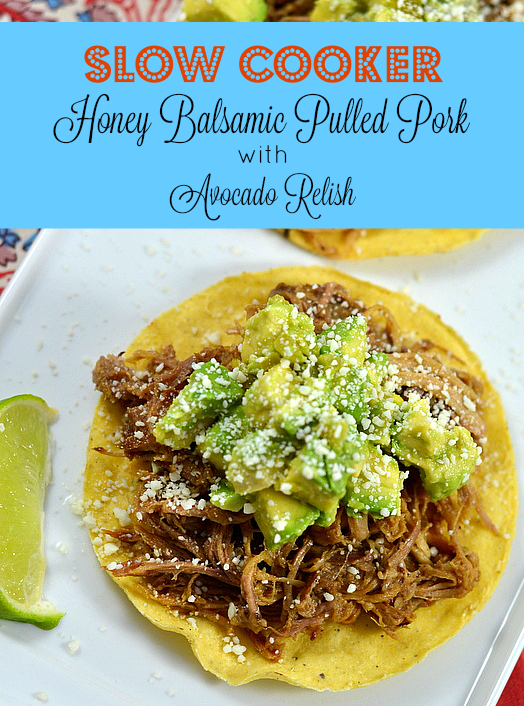 SLOW COOKER HONEY-BALSAMIC PULLED PORK WITH AVOCADO RELISH
Adapted from Fine Cooking
Slow Cooker Honey-Balsamic Pulled Pork with Avocado Relish
Author:
Prep time:
Cook time:
Total time:
Ingredients
1/4 cup honey
1/4 cup Worcestershire sauce
1/4 cup Balsamic vinegar
2 sprigs of fresh Rosemary
2 cloves garlic, minced
1 (5 lb) bone-in pork shoulder
2 ripe avocados, chopped
2 Tbsp. pickled jalapeno rings, chopped
1 Tbsp. apple cider vinegar
taco shells, tostada shells, buns, etc. for however you'd like to serve this. It would also be good piled over rice!
Instructions
Combine the honey, Worcestershire sauce, Balsamic vinegar and garlic in a 6 quart slow cooker.
Place the pork shoulder in the slow cooker, and turn to coat on all sides. Place the rosemary around the pork.
Cover and cook until fork tender, about 6-7 hours on HIGH or 9-10 hours on LOW.
Transfer the pork roast to a cutting board. Discard the bones and fat, and shred the meat, placing it in a large bowl.
Pour the juices from the slow cooker in a fat separator. Let the fat rise to the top, and pour the juices into a medium-sized saucepan.
Bring the juices to a boil on the stove top. Stir occasionally, and allow the juices to reduce until you have about 1 cup. Pour the juices over the meat, and toss well. Season with salt and pepper.
Meanwhile, prepare the avocado relish by combining the avocado, jalapeno peppers and apple cider vinegar. Serve alongside the pork.
ENJOY!