Directions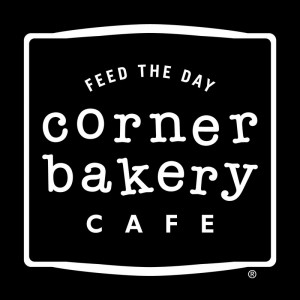 Not too long ago, Corner Bakery Cafe made its debut in the Indianapolis area with a new cafe at Clay Terrace in Carmel.  And what a welcome addition it was!  Serving fresh, delicious breakfast, lunch, and dinner options, it was exactly what we needed in just the right spot.  I've been there quite a few times with my family since the grand opening in August. In fact, it's where my youngest daughter asked to eat on her birthday!
When you walk in the cafe, you're instantly greeted by an amazing display of fresh-baked goods and pastries.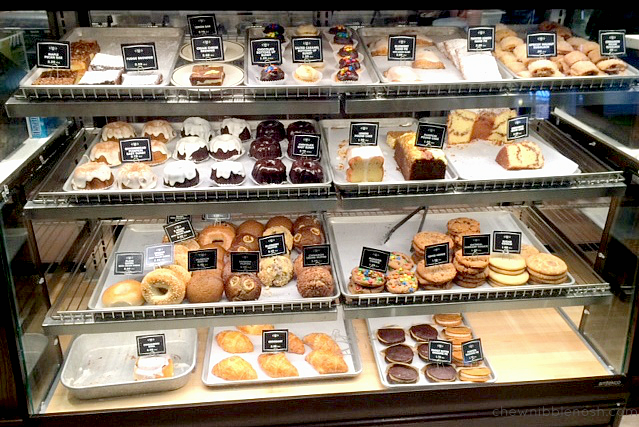 You can grab everything from a single cookie for your child to an entire coffee cake to feed a crowd.  My favorite are the rich buttery croissants and their signature Cinnamon Creme Coffee Cake.
This Fall, Corner Bakery unveiled a few new seasonal menu items, and I stopped in a few days ago with some friends to check them out!  They include…
·         The Gobbler – "Inspired by Thanksgiving Day leftovers, this new sandwich is piled high with holiday favorites including oven-roasted hand-carved turkey, buttery sage stuffing, fresh mixed greens and house-made cranberry mayo on whole grain harvest bread."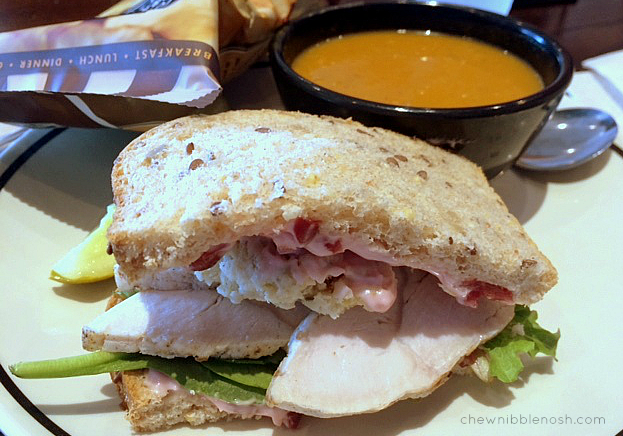 ·         Butternut Squash Soup – "Created with many of the more than 40 types of seasonal produce used daily at the cafes, the Butternut Squash Soup is slightly sweet with a hint of cinnamon spice. The Gobbler pairs well with the new Butternut Squash Soup in a Corner Combo."
And that's exactly how I chose to try it.  My Corner Combo was the perfect size for lunch.  The sandwich was fresh and tasty, and that cranberry mayo really takes the cake. It's like Thanksgiving dinner in a sandwich!  Plus, one of my all-time favorite soups is butternut squash soup, so I couldn't resist trying their version.  It was creamy, cozy, and delicious, with just the perfect amount of those warm, seasonal spices that I love.
·          Also new for the fall, they offer the Butternut Squash & Kale Salad. "This salad features mixed greens and kale tossed with four grains, oranges, cranberries, roasted squash, green onions and toasted almonds. Tossed with goat cheese and a maple vinaigrette dressing, this salad showcases the restaurant's fall harvest."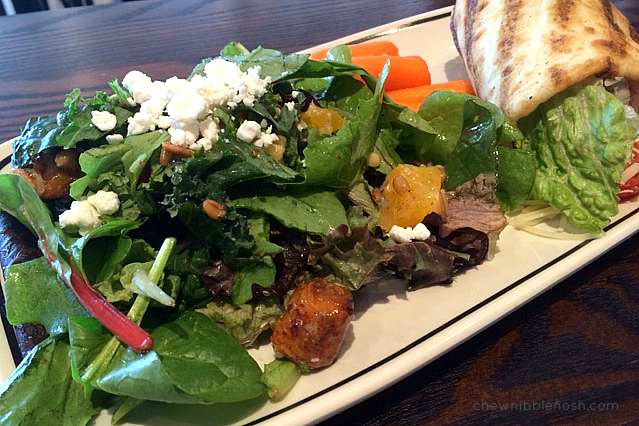 My friend ordered this salad, and it looked absolutely delicious.  So much vibrant color and perfect for the season.·She really enjoyed it.
To the breakfast menu they've added Crunchy Honey Banana Buttermilk Pancakes.  "Corner Bakery Cafe's popular Buttermilk Pancakes also received a seasonal update. The Crunchy Honey Banana Buttermilk Pancakes include four light and fluffy buttermilk pancakes topped with toasted granola, honey, banana and cranberries, served with three slices of applewood smoked bacon."
I haven't had a chance to try these for breakfast there yet, but we'll have to head over there again soon to give them a try.  My usual go-to breakfast order at Corner Bakery is the Chilled Berry Almond Swiss Oats.  It's definitely a different twist on morning oatmeal, but oh so tasty, and good for you too!
In honor of the upcoming gift giving season, Corner Bakery has given me some gifts to give to you!
First off, they've offered me the recipe for that delicious Gobbler sandwich, so you can recreate the restaurant favorite with your own Thanksgiving leftovers at home!  Plus, they're offering $10 in gift cards to one lucky Chew Nibble Nosh reader!  Just enter below to win.
[promosimple id="8892″]
Good luck!
Be sure to check out your local Corner Bakery, and let me know what your favorite menu item is!  There are so many to choose from, it's hard to narrow it down! And don't forget to gobble up your own version of The Gobbler this Thanksgiving season.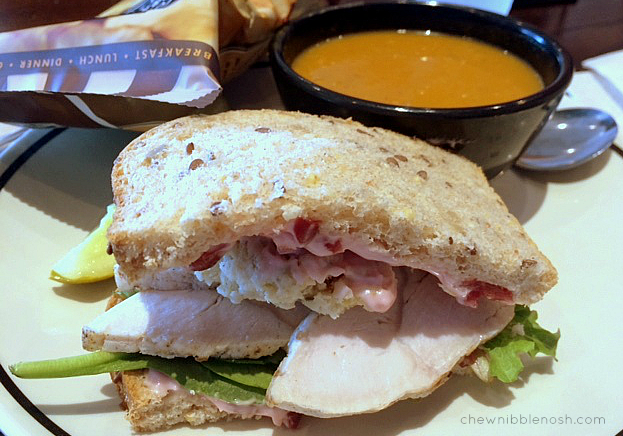 THE GOBBLER
Recipe provided by Corner Bakery Cafe
The Gobbler Sandwich from Corner Bakery
Author:
Prep time:
Total time:
Ingredients
For each sandwich:
2 slices Bread Multigrain, Whole Wheat or White
1 ½ oz Cranberry mayo
½ oz Field Greens – can substitute green leaf lettuce
4 oz Fresh Roasted Turkey – all white or a combo of dark & white meat – can substitute deli turkey
2 oz Stuffing – your favorite recipe
For the Cranberry Mayo:
2 Tbsp. dried cranberries, roughly chopped
1 cup mayonnaise
Instructions
Make the cranberry mayo. Soak the berries in 1 tablespoon of hot water and let sit for 10 – 12 minutes.
Fold into 1 cup of mayo. (Makes enough for plenty of sandwiches.)
Spread your bread with the cranberry mayo.
Top with the field greens.
Arrange sliced turkey on top of greens.
Top turkey with stuffing, lightly broken up on top
Place bread on top and cut in half.
ENJOY!
 Recipe, menu information and gift card giveaway provided by Corner Bakery Cafe.  All opinions are my own.