Directions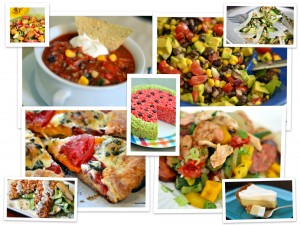 Mmmmm…summer food!  It's one of the best parts about summer.  Summer food is all about fresh and fun flavors, bright and lively dishes, and ways to celebrate a wonderful season.
Here are ten of my favorite go to recipes that can help anyone kick summer into gear!  Enjoy!  Just click on the titles to take you to the recipes.
Black Bean, Corn and Avocado Salsa
This fresh, tasty salsa is always a hit at any summer party when served with tortilla chips.  Not in the mood for munchies?  Serve it over grilled chicken!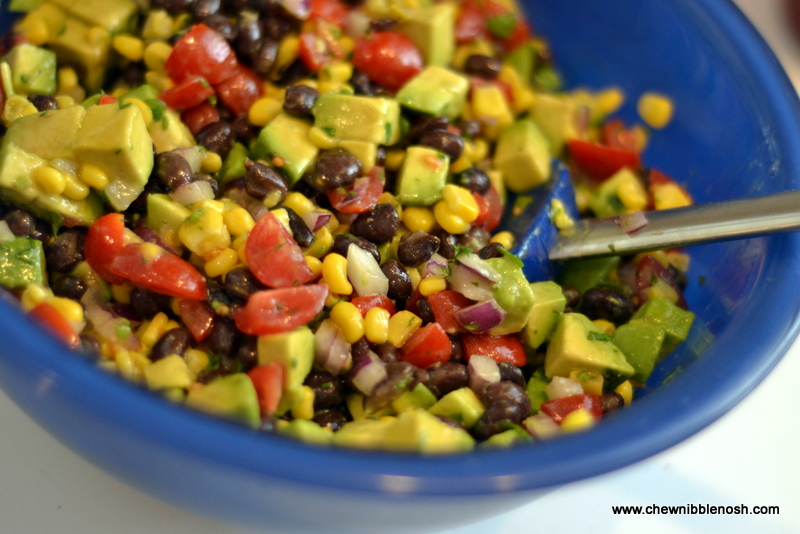 What makes me happy on a really hot day?  A big bowl of fresh, cool gazpacho.  Make up a big batch and treat yourself to this fresh and healthy soup for lunch all week!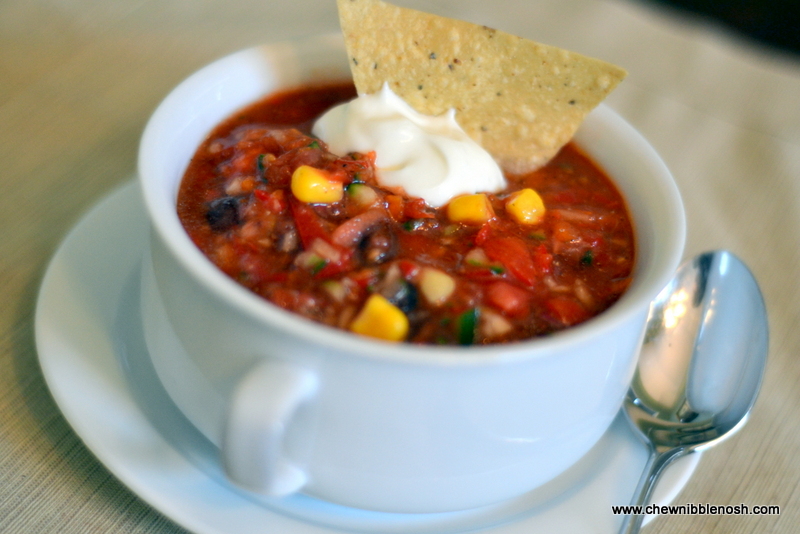 Almond Crusted Chicken and Peach Salad with Buttermilk-Balsamic Dressing
Salads for dinner?  Yes!  Yes!  Yes!  This salad is both satisfying and delicious, and puts those roadside peach stand peaches to good use!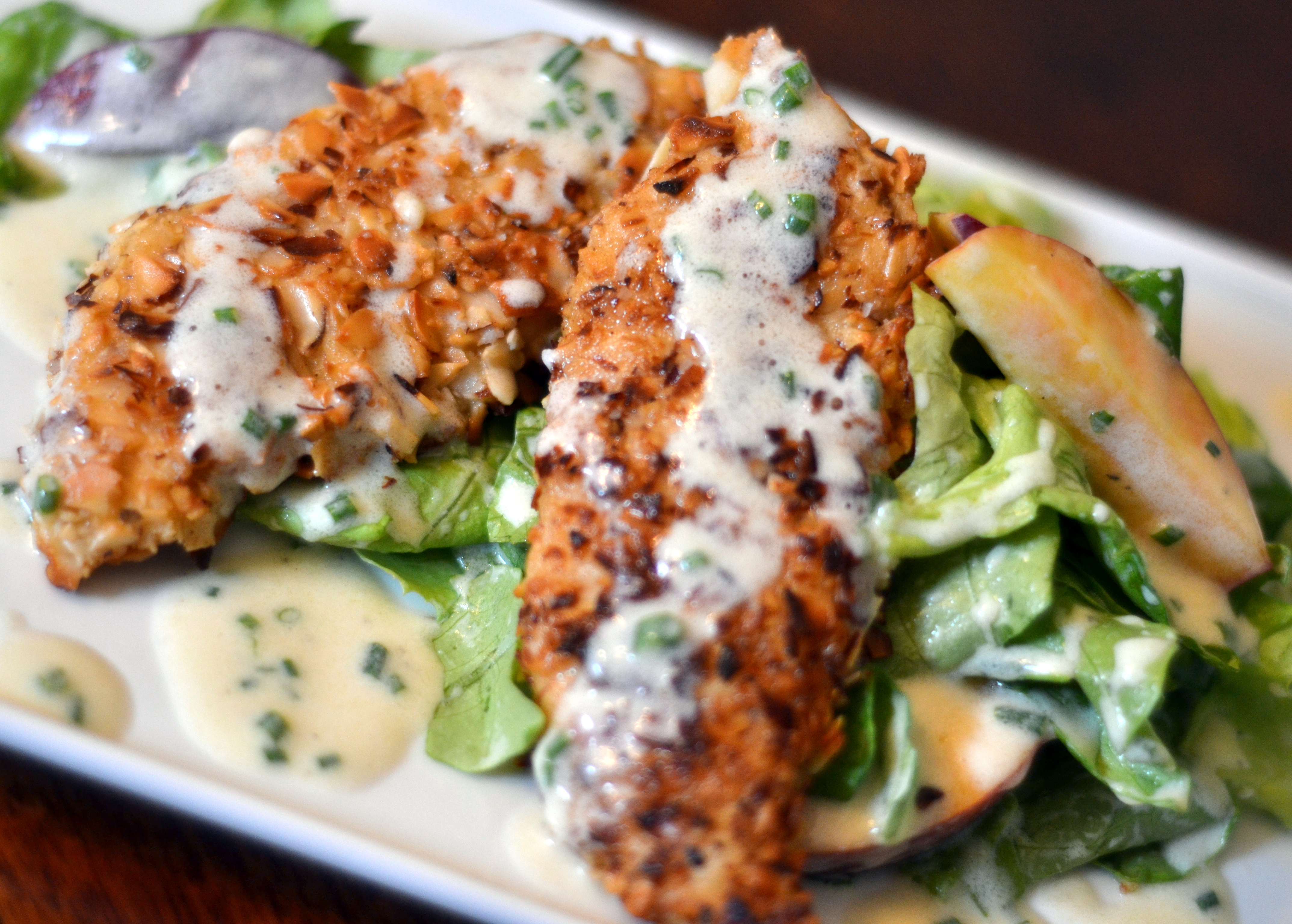 This is, hands down, my favorite summer salad.  Fresh, fun, different, and oh so tasty.  Make one of these up for your next BBQ, and your guests will thank you.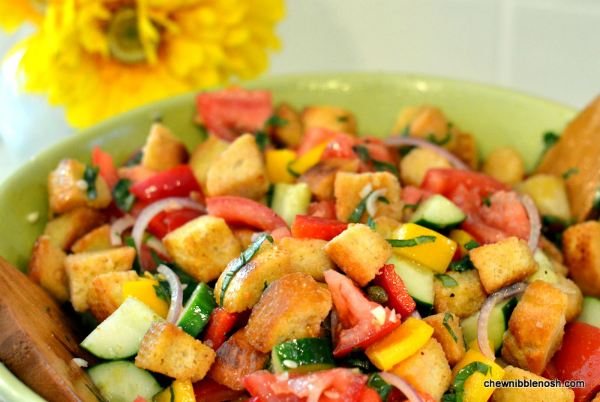 Looking for a creative way to use up all of that zucchini in your garden?  I can't think of a better way than in this amazing salad.
Heirloom Tomato and Cheese Tart 
I made this countless times last summer, and I plan on taking advantage of my local farmers market's tomatoes this summer so I can do it again!  It's just that good.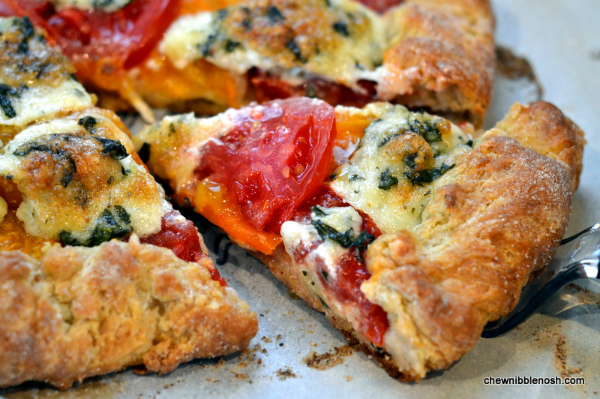 Quick Asian Steak Kebabs with Broccoli Slaw
I long for quick and easy in the summer time, and this dinner fits the bill beautifully.  There's a lot of flavor packed into just a few minutes of prep and cook time.
I've been thinking about this recipe a lot lately.  It's just that good. Add it to next week's grocery list!
Nothing says summer quite like this cool, creamy, delicious lemon pie.
And finally….
Tangy Watermelon Rice Krispie Treats
Your kids will love you for this.  Your kids at heart will love you for this.  These are just good, summer fun.
HAPPY SUMMER!!!