Directions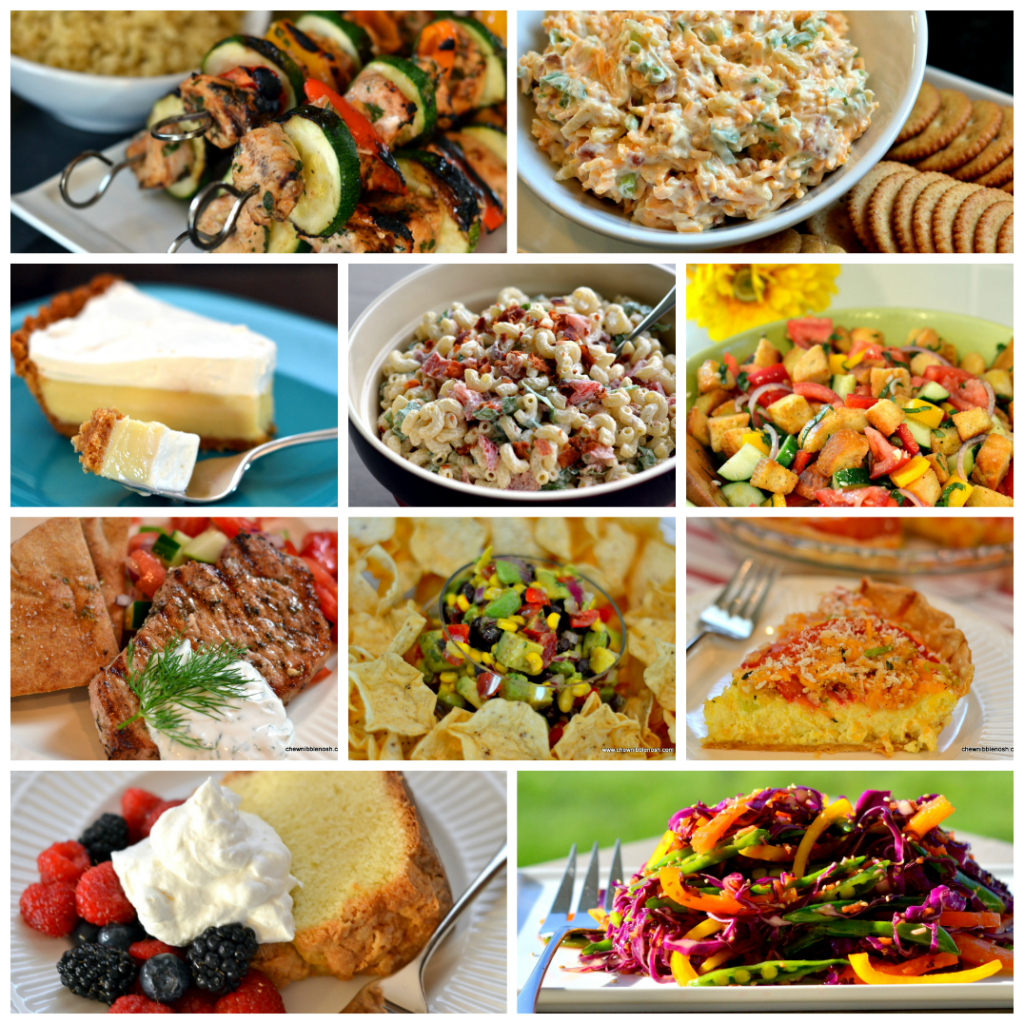 Ah, Labor Day weekend…summer's last hurrah.  A time to gather together, slap on some sunscreen, hang out at the pool one last time, and have a cookout.  In honor of that last hurrah cookout, I've put together a list of some of my favorite summer recipes from past posts to ease your menu planning along.  And, now that I've had a good look at some of these again, they may be making an appearance at my own house this weekend. Bonus!
In the Munchies for the Pool category, we have this super simple Black Bean, Corn and Avocado Salsa.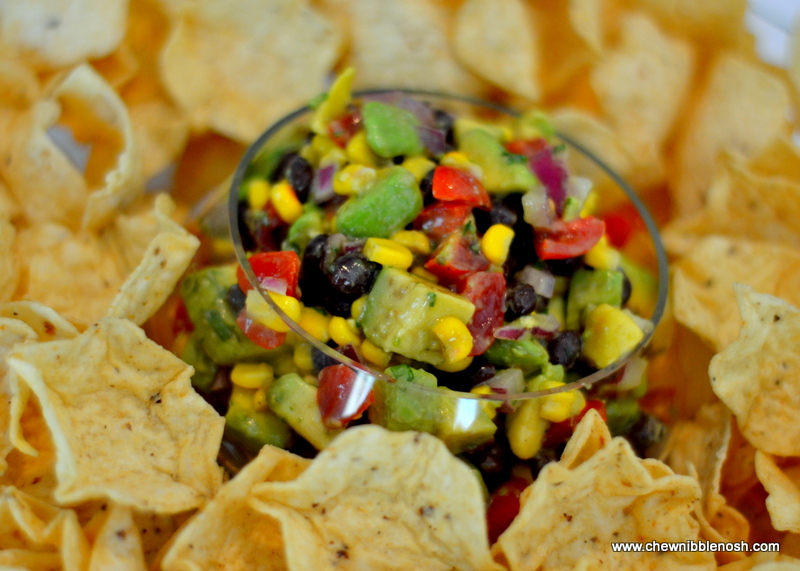 Great to make ahead, it's fresh summer flavor perfection, and always a hit.
Next up, we have the ever popular Neiman Marcus Dip.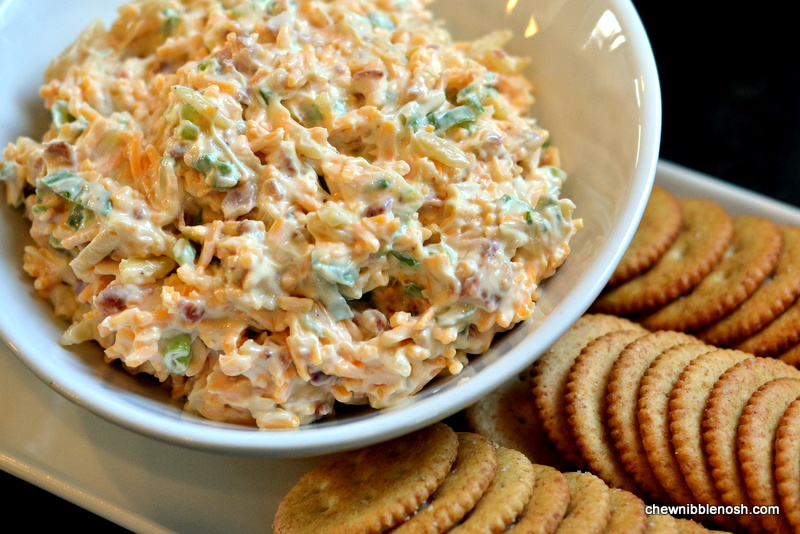 It's creamy, cheesy, bacony, and people seem to flock to it.  Every time I've made this, people hover over it and ask for the recipe.  (Probably due to the creamy, cheesy, bacony-ness of it, eh?)
In the Salads of the Summer category, we have one of my all time favorite salads…Panzanella.  And now, with summer tomatoes at their peak, is THE best time to make it.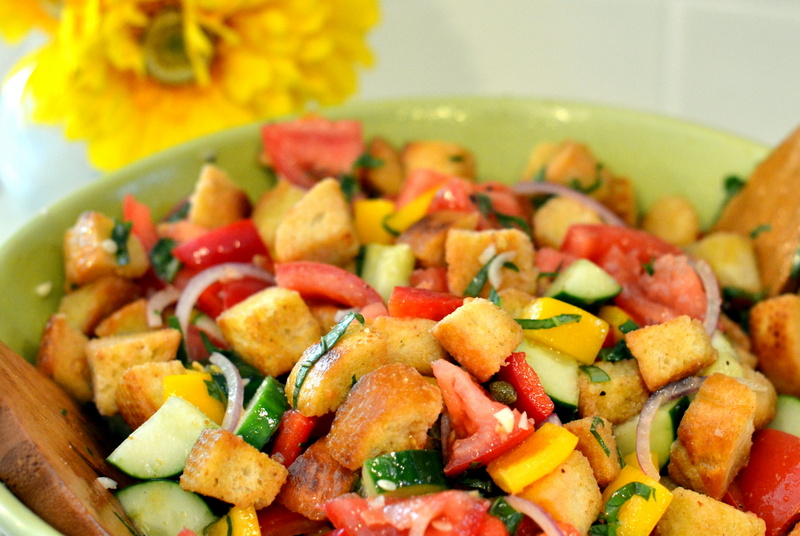 Grab some tomatoes and cucumbers from your garden, or if you're like me, head to the Farmer's Market on Saturday and grab them from people who actually grow them successfully, and make this salad.  You won't be sorry.
If Panzanella isn't quite what you're in the mood for, check out this fresh and light  Rainbow Slaw with Sesame Honey Lime Dressing.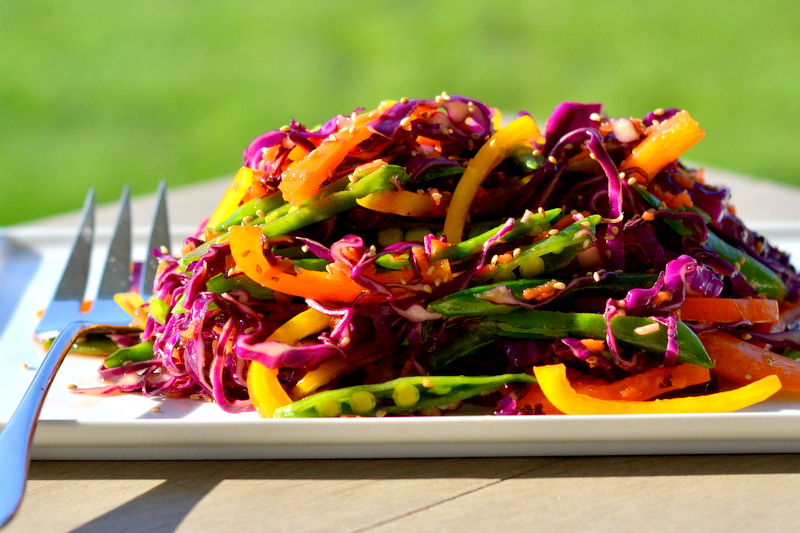 I guess you could even call this recipe "Award Winning".  I posted it as an entry for a contest with Green Bean Delivery, and it won!  It's delicious, so fresh and crisp, and exceptionally pretty, which is always a plus.
Moving into the Main Course Category, in an attempt to move away from the usual burgers and hot dogs (Not that there's anything wrong with burgers and hot dogs, I'm just throwing some other ideas out there…), we have these tasty Moroccan Chicken Kebabs .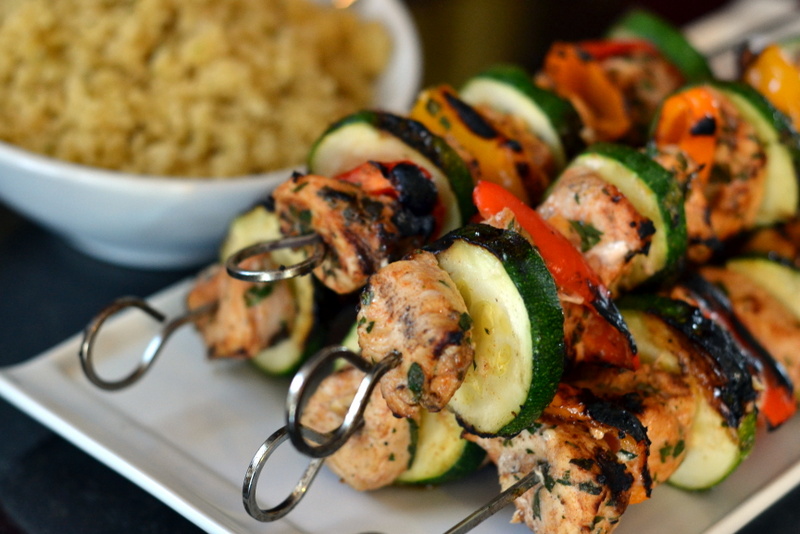 I often overlook kebabs when I plan a cookout, but they really are perfect.  You can make them ahead, you have your fresh veggies in there, and they are easy to serve to a crowd!
Some of my favorite flavors come together in this Grilled Pork Chops with Tomato-Cucumber Relish and Yogurt Dill Sauce dish.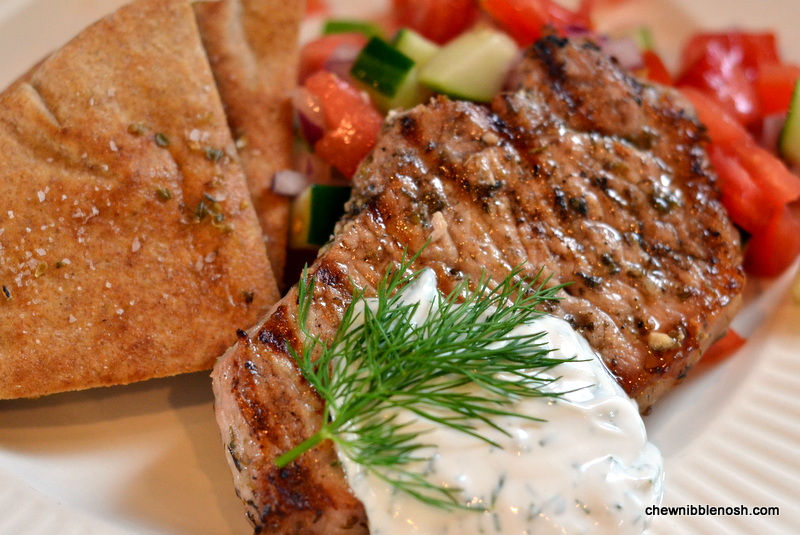 Again, put those summer tomatoes to work!
 Living in Indiana, I'd be in trouble if I didn't highlight a summer corn recipe.  This Tomato and Corn Custard Pie is my favorite tomato pie recipe…and I've made a lot of tomato pies.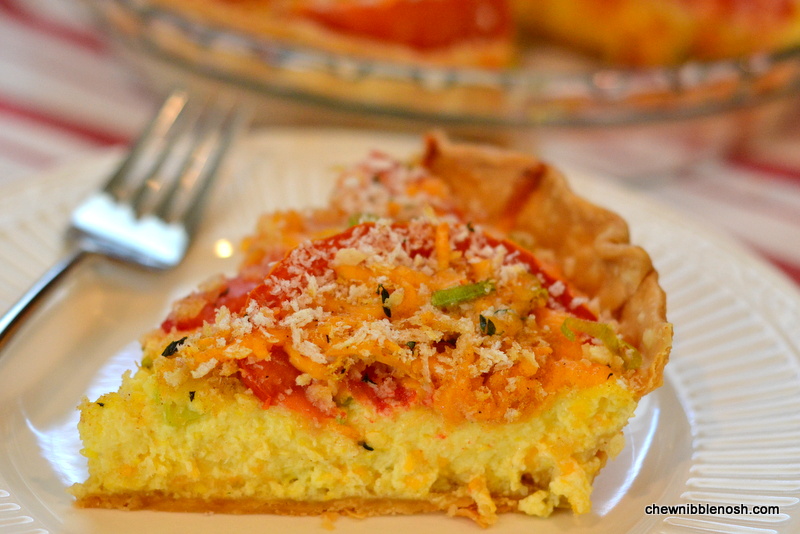 It's just so, so good.
And, I'd be remiss if I didn't include a pasta salad of some sort in a summer recipe collection.  This BLT Macaroni Salad was a recent post, and a keeper.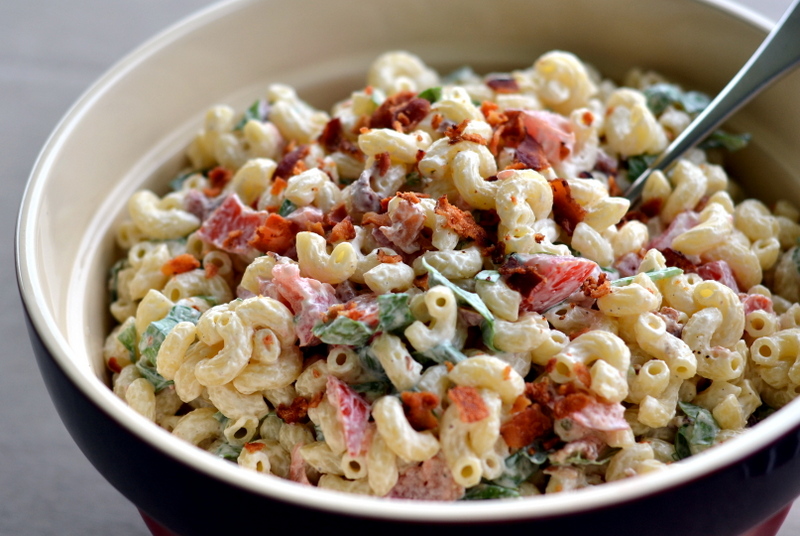 I have a soft spot for a good BLT, so in turn, I have a soft spot for this delicious salad.
Finally, in the "OK, I'm Stuffed, but What's a Cookout Without Some Sort of Dessert" category, we have a simply delicious Sour Cream Pound Cake with Berries and Whipped Cream .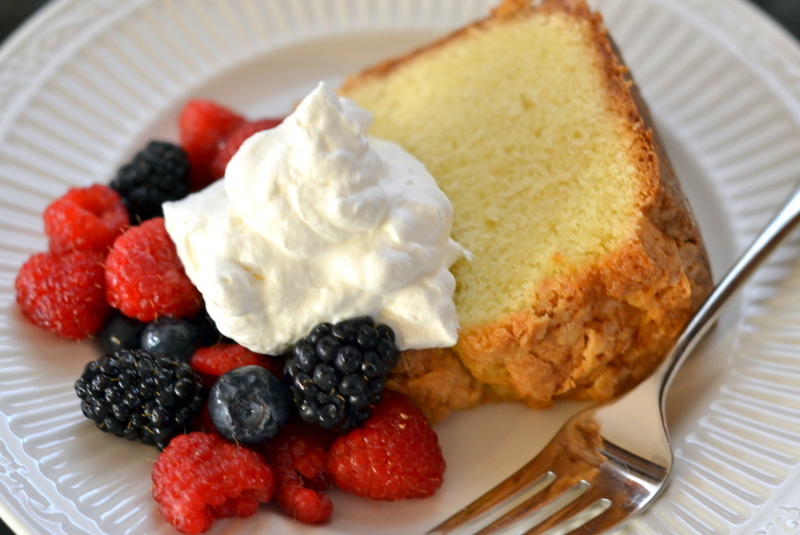 Just old-fashioned and really tasty.  It's a classic, and there's a reason why it never goes out of style.  It's delicious!
Finally, to close things out, I bring you my favorite summer pie.  This Lemon Icebox Pie is summer perfection, like a pie full of sunshine.  Corny?  Yes…but it's true.
Happy Labor Day, Everyone!  Eat up!